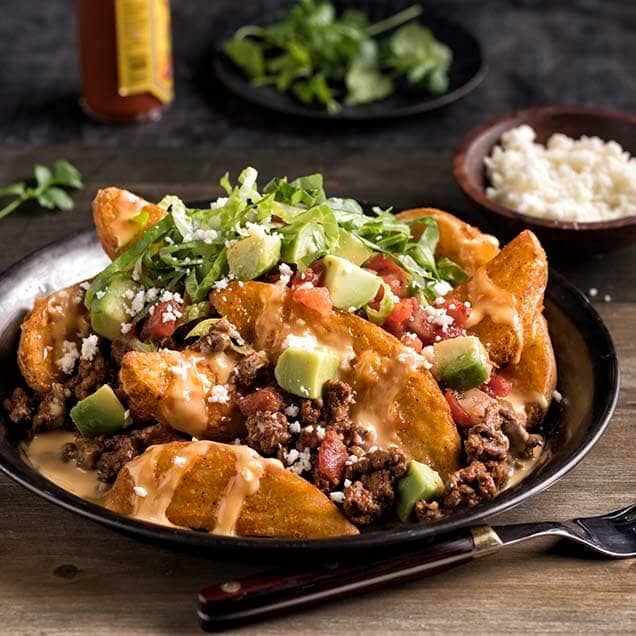 Yield:
8 Servings (19 oz.)
Yield: 8 Servings (19 oz.)
What do you get when you add Simplot SeasonedCrisp® Savory Battered Wedges to a meaty, cheesy taco with all the toppings? A delicious, filling option that everyone will love.
Preparation Instructions:
Thaw avocado according to package instructions. For each serving, prepare 10 oz. of wedges according to directions. Drain and place on a serving plate. Top with 3 oz. of warm taco meat and 2 fl. oz. of warmed queso cheese sauce. Garnish with 1 oz. shredded lettuce, 2-1/2 oz. diced avocado, 1 oz. pico de gallo, and 1/2 fl.oz. of crema. Top with 1 Tbsp. of chopped cilantro.
Products used in this recipe