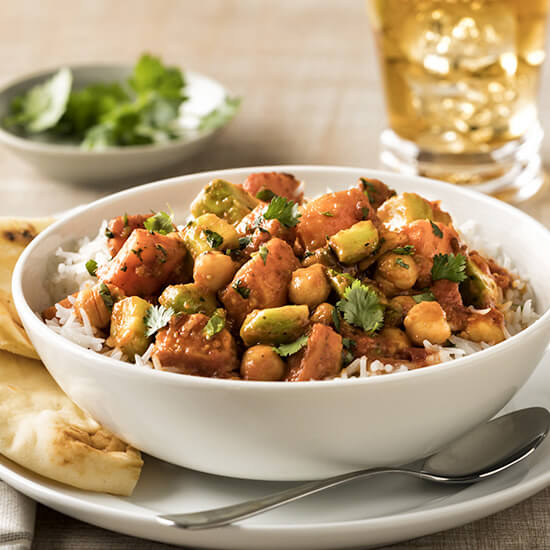 Products used in this recipe
Sweet Potato, Avocado and Chickpea Indian Curry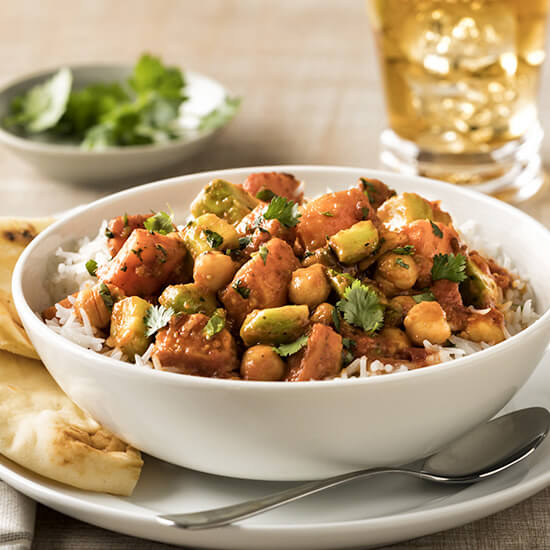 Yield:
8 Servings (10 oz.)
Yield: 8 Servings (10 oz.)
Don't let the short ingredient list or simplicity of this recipe deceive you—this is vegetarian comfort food at its finest.
Preparation Instructions:
In a large pot, bring the curry sauce to a simmer. Stir in the frozen sweet potatoes and chickpeas. Return to a simmer for 3 minutes or until sweet potatoes are tender. Add frozen avocado dices and return to a simmer for 1 minutes. Remove from heat and serve over prepared Basmati rice. Garnish with fresh cilantro.
Products used in this recipe