Street Corn and Avocado Salad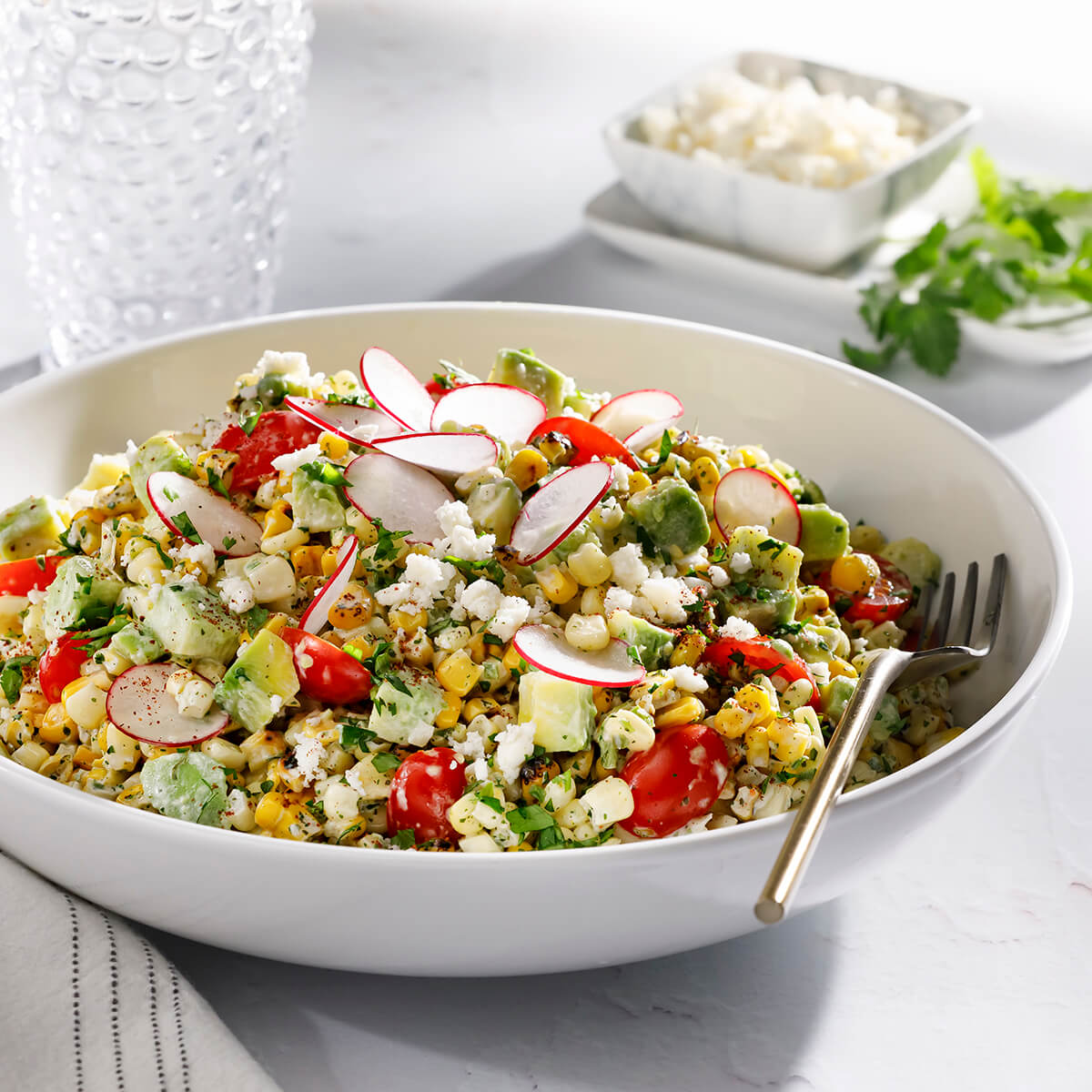 Yield:
12 Servings (6 1/2 oz. each)
Yield: 12 Servings (6 1/2 oz. each)
A salad that brings all the freshest flavors of Mexican street food into one bowl. Roasted corn and jalapeño, diced avocado, grape tomatoes, red radish and queso fresco tossed in a light mayo dressing and sprinkled with sumac.
Preparation Instructions:
Step 1

Thaw avocado according to package instructions. Keep refrigerated.

Step 2

Prepare corn and jalapeño blend according to package instructions. Cool to room temperature. Transfer to a container and chill.

Step 3

Stir together the chilled corn, sour cream, mayonnaise, lime zest and juice in a medium-sized bowl. Mix well to combine. Gently fold in the thawed avocados and halved grape tomatoes.

Step 4

Transfer salad to a serving bowl. Garnish with queso fresco, radishes and cilantro. Sprinkle top with sumac seasoning to taste.
Products used in this recipe