Back To Our Roots with Fermentation and Pickling
Aug 17, 2022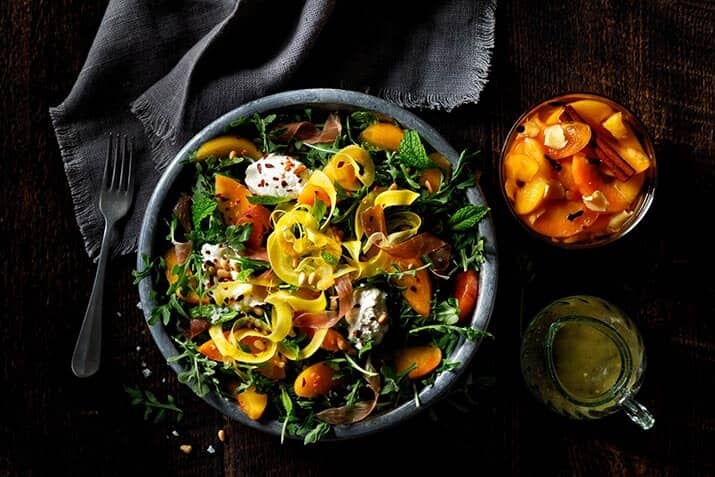 Over the past 15 years, Peter Barrett has uncovered all sorts of compelling stories of local farmers, cheesemakers, oyster farmers, and anyone else he believes is "chasing the supply chain coming straight out of the ground." He's devoured every morsel of wisdom these experts have passed on to him so he can teach others through cooking classes and his various food-focused articles and videos.
During this period, he's also become quite the expert on foraging, fermentation, and, of course, gardening. The latter is more than a passing hobby as his expansive upstate New York garden overflows with fresh produce, from cucumbers and onions to more herbs than one can imagine. So as not to waste any of his hard work, he pickles and ferments much of it, which he believes is an underrated source of income for farmers.
"Not for nothing, and this is from what I've learned from visiting all the farmers over the years: Cabbage isn't worth very much on its own, but a jar of kimchi is worth $15," says Barrett. "So, if you're a farmer growing cabbage and you want to actually make enough money to survive, you'll want to ferment that cabbage into kimchi. You can sell those jars at the farmers' market for $15 each – or you can sell the cabbage for $2."
According to Datassential, pickled or fermented foods are on 55%1 of menus across America and grew 3% over the last four years. Additionally, they're expected to grow another 8% over the next four years, which is great news for farmers.
"If you're a small business owner or farmer, this is a way of adding huge value to your food so you can actually have a success business," explains Barrett. "It's helping a lot of small family farms make it in the marketplace."
Pickled, and some fermented, ingredients see growth on menus
Many of these small family farms sell their products to mostly fine-dining and independent restaurants, which commonly feature them on global entrées and sandwiches, says Datassential. Further data says "pickled" is on 29% of menus and grew 13% over the last four years, while "fermented" is only on 4% of menus and declined 5% the past four years. Pickled is known by 84% of consumers, tried by 65%, and enjoyed by 41%, while fermented is known by 67%, tried by 39%, and enjoyed by 20%.
Nonetheless, according to Datassential, kombucha is the fastest growing fermented food/drink, up 203% in four years, with highest penetration in fast-casual restaurants. It is known by more than half of consumers, yet it's only been tried by a quarter of them. And of those who have tried it, 46% like or love it.
It's an item frequently sold at Eden, a casual sit-down establishment in Chicago. Owner-chef Devon Quinn says his staff has even experimented making kombucha in the past.
"When we made kombucha, it was amazing how much it changed every week," he recalls. "It tasted like raisins one week, then it completely changed the next. But you always get to this happy medium where the flavors balance each other out."
The rise of kimchi – the Korean fermented delicacy
Kimchi is also gaining traction, say experts. A traditional Korean side dish of salted and fermented vegetables (such as napa cabbage and Korean radish), kimchi is such a hit with consumers that it's not unusual to spot it across cuisine types. That's according to Technomic, which reports that kimchi paired with loaded fries is in 7.1%2 of independent and fine-dining restaurants that were tracked.
"This trend is definitely on the rise because of different cultures' cuisine gaining traction," says chef Adrienne Cheatham, whose new book, Sunday Best: Cooking Up the Weekend Spirit Every Day: A Cookbook (Penguin Random House, 2022), features recipes from several cultures that influenced her culinary upbringing. "It coincides with the rise of Korean cuisine. The past five years you're seeing more Korean restaurants offering gochujang, miso, kimchi, and more."
Cheatham credits kimchi's and similar fermented or pickled ingredients' popularity to a resurgence of people exploring the history of their food cultures.
"I like to see that we're coming back to some of the foodways that our grandparents and great-grandparents were practicing," she says. "A lot of people started doing it during the pandemic because they had more time to spare. I hope it's something that people keep doing."
Pickling and fermentation for sustainable purposes
Cheatham's childhood memories include watching her grandfather from Mississippi pickle and ferment everything that was in his garden. She distinctly recalls his pantry lined with jars of various pickled vegetables whenever she visited.
"They would add great flavor and dimension to stews," says Cheatham, who also served as a chef at New York's Le Bernardin and Red Rooster Harlem.
And though the word "sustainable" was not used back then, its practice was utilized so that there was no waste, she says.
"You can literally pickle any vegetable," continues Cheatham. "It's a great way to use up produce [that's overripe] and to increase the longevity of ingredients. You've spent too much money on it to throw it away. And if you're in a restaurant, you'd be killing your food costs."
As supply-chain issues persist, some operators are turning to pickling or fermenting for creative ways to add a little zest to their menus, says Technomic.3 For example, Mirame in Beverly Hills, California, served salmon skin chicharrons with fermented garlic aioli. And at Fox and Pearl in Kansas City, Missouri, a grilled peach salad was topped with smoked mozzarella and pickled pecan vinaigrette.
At Chicago's Eden restaurant, chef Quinn frequently ferments black garlic as part of a marinade for all the meats. To make it, he seals garlic in a Ziploc bag, then places it in a rice cooker on low heat for 13 days. The flavors change during the process, he says, and generate an extraordinary amount of umami. Once it's ready, he mixes the fermented black garlic, plus Calabrian chili oil, fresh bay leaf, and fresh thyme with a protein to a sous vide cook.
"It really adds a lot of aromatic notes and umami," he says. "It accentuates the natural flavors of beef, lamb, and other red meats. We are always thoughtful in ingredients and how we use them on menus. We need to make sure it makes the main components of a dish enhanced."
Curious? Here are some pickled/fermented recipes from Simplot Executive Chef Michael Thrash, featuring labor-saving Simplot products:
Roasted Corn Fritters, Avocado Cream and Pickled Corn »
Pickled Peach and Fresh Mozzarella Salad »
Kimchi Loaded Street Fries »
Tartine's Pickled Veggie Jar »
Enjoy!
1 Datassential, 2022
2 Technomic: What's New at Technomic, September 2021
3 Technomic: The Year of the Climb Webinar, 2022