5 Smart Ways To Elevate Your Delivery and Takeout Packaging
Mar 02, 2021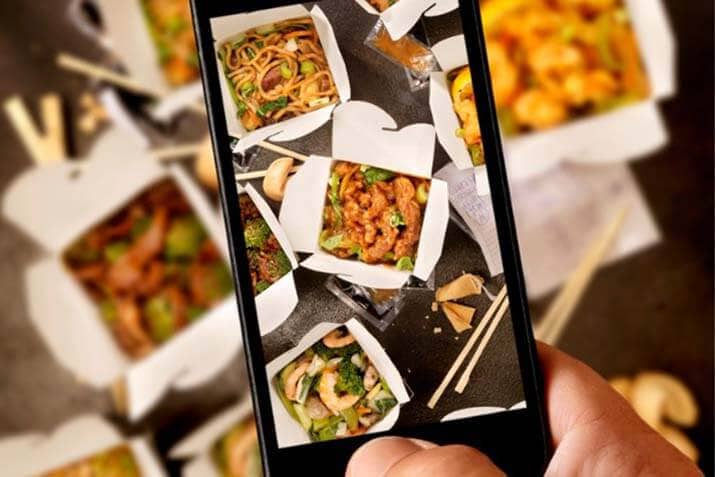 Even as in-person dining opens up and vaccines slowly become available, takeout and delivery will remain primary avenues for consumers to interact with restaurants. Third-party delivery services report their business more than doubled between the end of 2019 and the first half of 2020.1
But let's not forget: people still want to be delighted by their dining experience, even at home. In the same way we judge books by their covers, how you package your orders—and the little touches you include inside—can turn your dishes into must-have meals before the first bite. Stepping up your game when it comes to your takeout and delivery service ensures your current customers remain enthusiastic and can help generate the kind of buzz you need to attract new ones.
Here are five helpful tips, with examples.
1. Select the right packaging.
If your restaurant is focused on high-quality, fine foods, select packaging that shows off the food in a way that your team can still play with some plating techniques and provides a "wow" factor when the customers open the box or bag.
Example: Nami Nori - Temaki
Nami Nori had a special need to keep the nori in their sushi hand rolls from getting soggy, but they wanted to present their rolls in an appealing way. So they combined typical paper to-go containers with plastic sheets to cover the nori. It's appealing to look at and it meets their quality standards.

Branding your packaging doesn't have to be expensive. Rubber stamps and well-placed branded stickers can promote your restaurant in a stylish, memorable way, without breaking the bank.
2. Make it convenient.
How will your customers be enjoying your meals? Are they busy families who don't want to do dishes or is it a meal that they'll be enjoying on the go? Consider packaging that's easy to use in place of plates. If the meal is something you expect them to cook and then replate, consider packaging in something that they can use again.
Example: KIN Restaurant - Family Meal
The three-course Family Meal menu from KIN comes packaged in tiffins, a three-compartment carrier most known as a lunchbox in India. It's a fun surprise for the customer to unpack and peek into each compartment. Plus, they're stainless steel so they're easy to eat out of on the go.
3. Make it an experience.
Just because customers aren't sitting in your restaurant as much doesn't mean you can't still extend hospitality. Consider how your customers will be experiencing every step of the takeout or delivery process and find ways to make each step more enjoyable or surprising.
Example: Atelier Crenn - Luxe Menu
The three-star Michelin restaurant started doing super high-end to-go menus during the pandemic accompanied by how-to and explainer videos with the chefs, sommeliers, and mixologists that prepared the meal.
4. Put the chef out front.
Engage your customers more by including the chefs. Chef TV shows and YouTube accounts are more popular than ever and everybody wants to hear the stories behind your dishes. Whether that's a special note in the takeaway box from the chef about how to prepare their meal or a special Instagram Live Q&A about specific dishes, find ways to include the chef's voice.
Example: Cote Korean Steakhouse - Original Butcher's Feast
Each Butcher's Feast box comes with a special note from Chef David Shim with tips on how to cook the various cuts of meat. They could have just included instructions, but instead they included Chef David's signature and name to make it a little more personal.
5. Do it for the 'Gram.
Word of mouth via social media is one of the top ways that people learn about new restaurants to try. When creating packaging, think about the unboxing experience that people will want to share via their newsfeed. And make sure your social media handles are clearly visible on the packaging. Encourage customers to share their experiences and tag your social accounts.
Example: Kissaki Restaurant - Omakase Boxes
The omakase boxes are perfect for unboxing videos as you slide the tray of sushi and nigiri out of the box. They encourage their customers through this presentation to post videos and tag them, then reshare those videos on social media. Encouraging FOMO ("fear of missing out") is one of the best marketing strategies.
A little extra goes a long way
Before the pandemic, restaurants were skilled at conveying their brands through the design of their dining rooms, menus, and a thousand other things that helped differentiate them from competitors to create a memorable experience. With the rise of off-premise ordering, you need to give the same care and attention to how your orders are packaged and presented for a home audience. The food is just the beginning.
1
https://www.marketwatch.com/story/the-pandemic-has-more-than-doubled-americans-use-of-food-delivery-apps-but-that-doesnt-mean-the-companies-are-making-money-11606340169