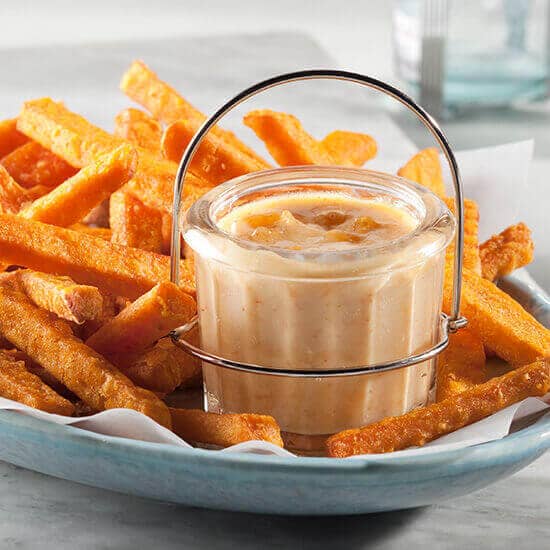 Products used in this recipe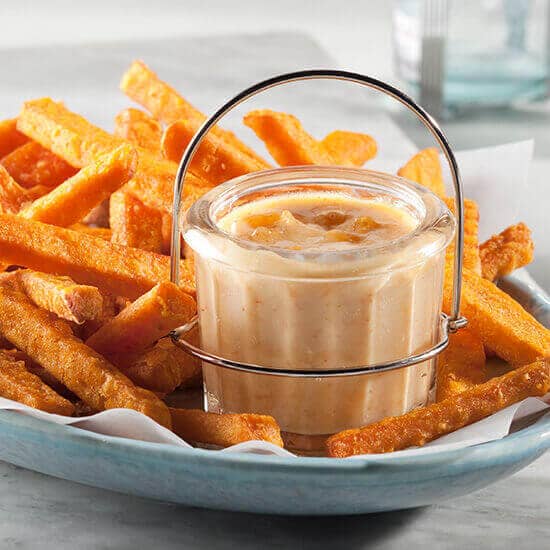 Yield:
16 Servings (2 oz.)
Yield: 16 Servings (2 oz.)
This dip takes regular fry sauce "next level". A little spicy, a little sweet and delicious when served with piping hot Simplot Sweets® Shoestring Fries.
Preparation Instructions:
In food processor, combine apricot preserves, mayonnaise, Dijon mustard and cayenne pepper. Blend until smooth. Chill.
Products used in this recipe