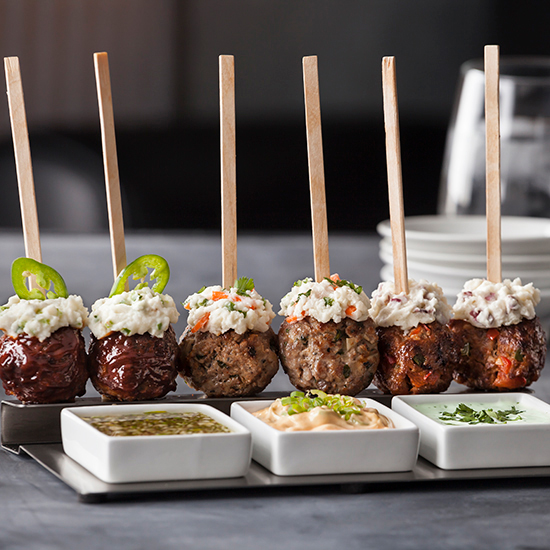 Products used in this recipe
Zesty BBQ Meatball Pops with Mashed Potato Frosting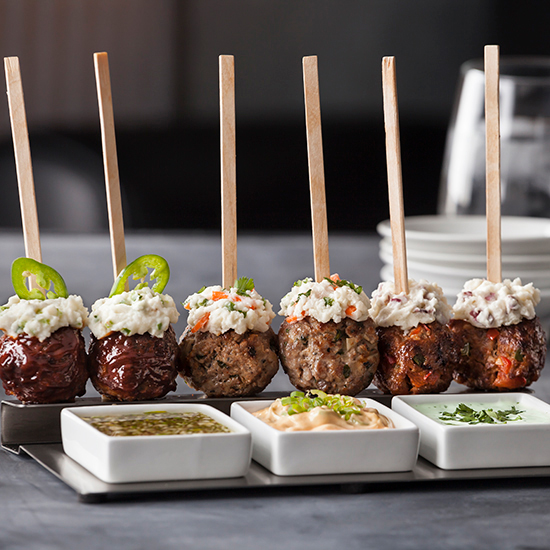 Yield:
50 Servings (1 oz.)
Yield: 50 Servings (1 oz.)
This fun, on-trend recipe from the Simplot Chefs will please parents and kids alike.
Preparation Instructions:
Step 1

Heat meatballs according to package directions. Combine meatballs with 10 oz. of warm BBQ sauce. Keep warm.

Step 2

Heat 3 cups of mashed potatoes according to directions. Fold in diced jalapeños.

Step 3

To serve; top each meatball with approximately 1 Tbsp. of mashed potato and 1 slice of jalapeño. Serve with remaining BBQ sauce on the side.
Products used in this recipe