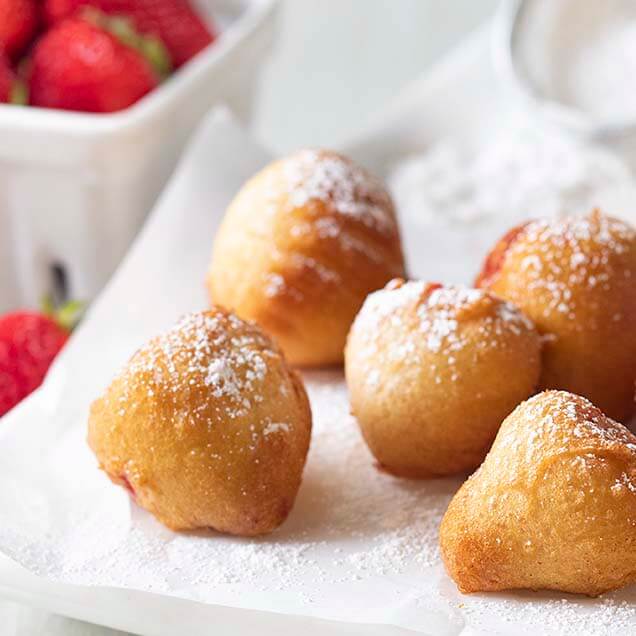 Products used in this recipe
Whole Strawberry Tempura Fritters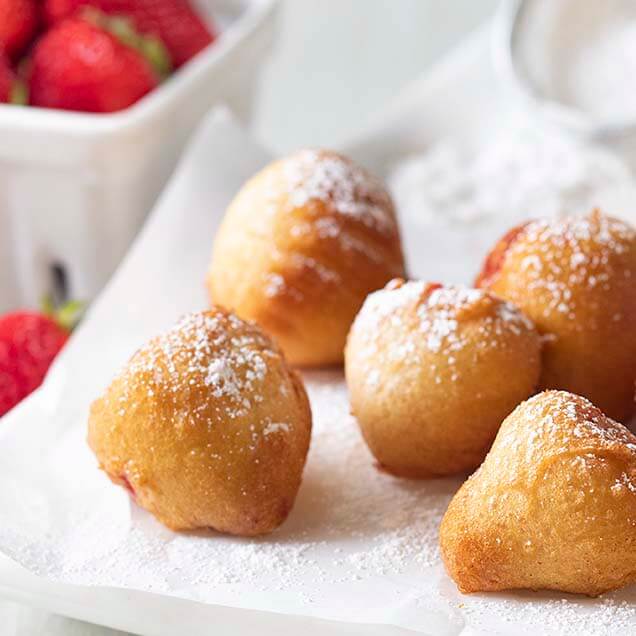 Yield:
6 Servings (4 oz. )
Yield: 6 Servings (4 oz. )
We are taking our whole strawberries to uncharted territory with this indulgent street food dessert application. Give it a try, you won't be sorry.
Preparation Instructions:
Step 1

Whisk together the flour, sugar, baking powder and salt. In another bowl, whisk together the milk, eggs, butter and vanilla. Fold both mixtures together until combined.

Step 2

Dip frozen berries in the batter and fry in a 350°F fryer until puffed and golden. Dust with powdered sugar before serving.
Products used in this recipe