Vegetarian Sweet Potato Tacos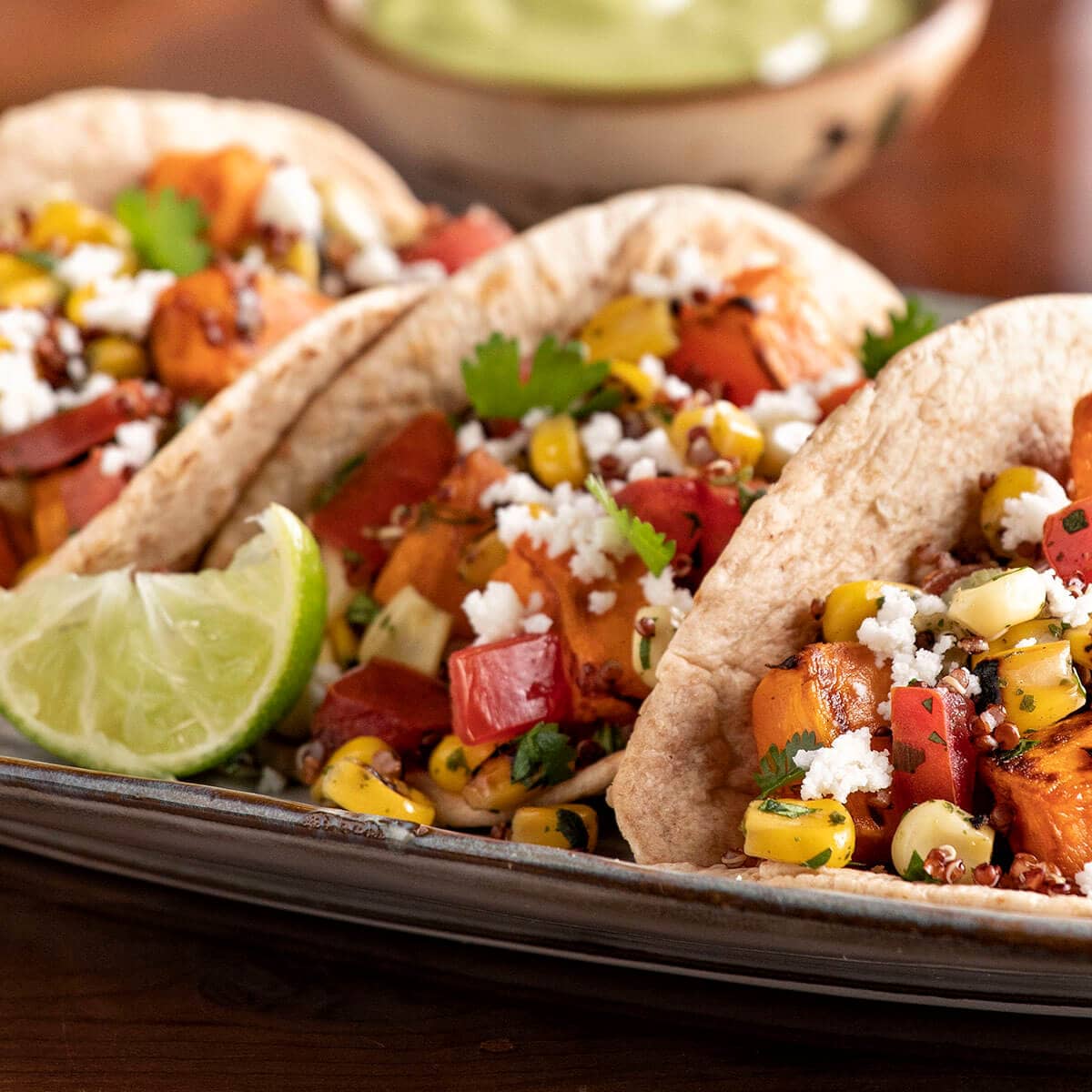 Yield:
24 Servings (1 taco )
Yield: 24 Servings (1 taco )
Looking for a veggie lunch option? How about tacos? Loaded with roasted sweet potatoes and corn, quinoa, and pico de gallo, these might just be a new lunchtime favorite.
Preparation Instructions:
Step 1

Prepare the corn and jalapeño blend and red quinoa according to package instructions. Add both to a large bowl and chill. Fold in diced tomatoes and chopped cilantro to combine. Reserve cold.

Step 2

In a medium bowl combine chipotle aioli and avocado, mix to desired texture. Reserve cold.

Step 3

Prepare the sweet potatoes according to the package instructions. Keep hot.

Step 4

To assemble tacos; Place a portion of sweet potato in warmed flour or corn tortilla, top with corn and quinoa mix, and queso fresco. Serve with chipotle guacamole on the side.
Products used in this recipe