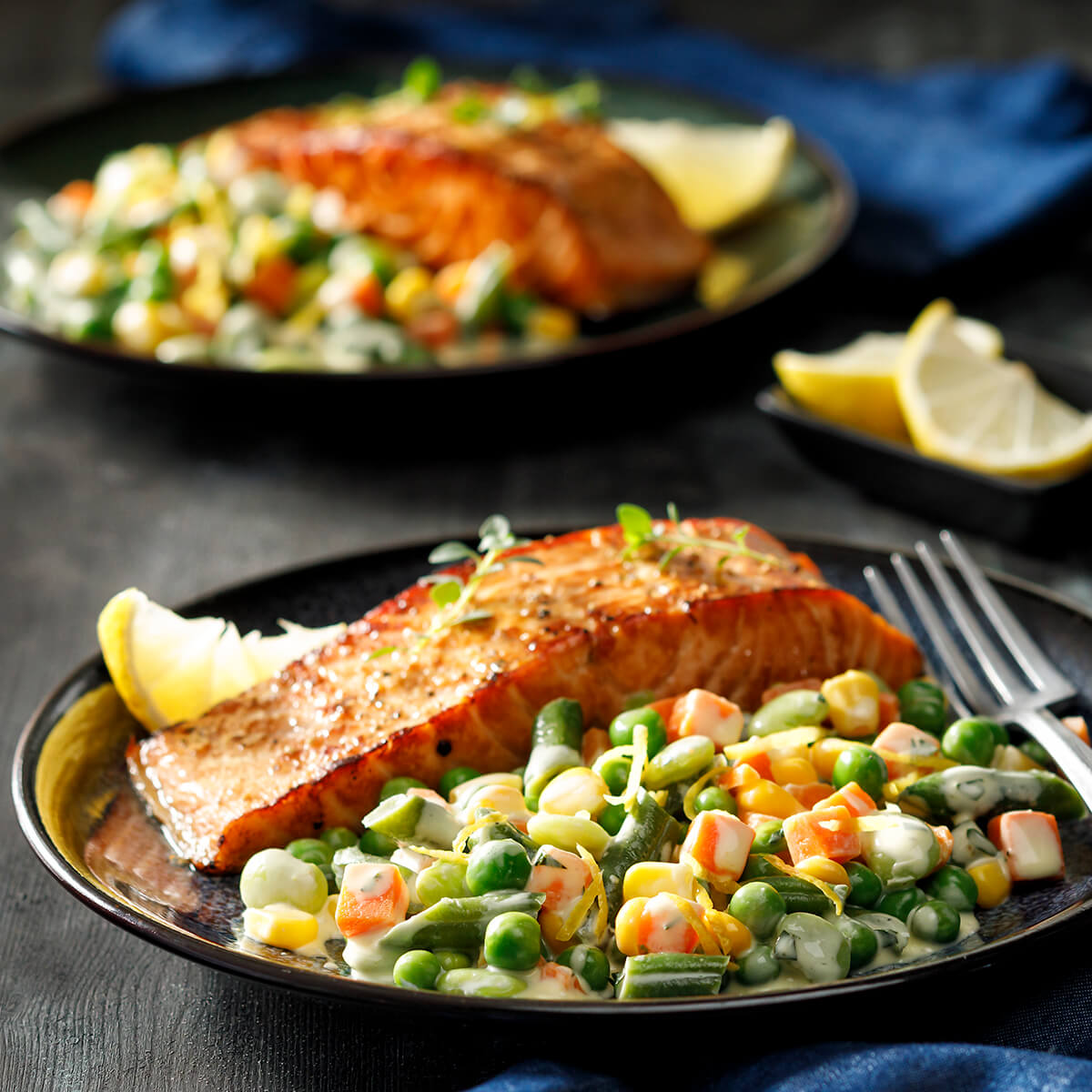 Products used in this recipe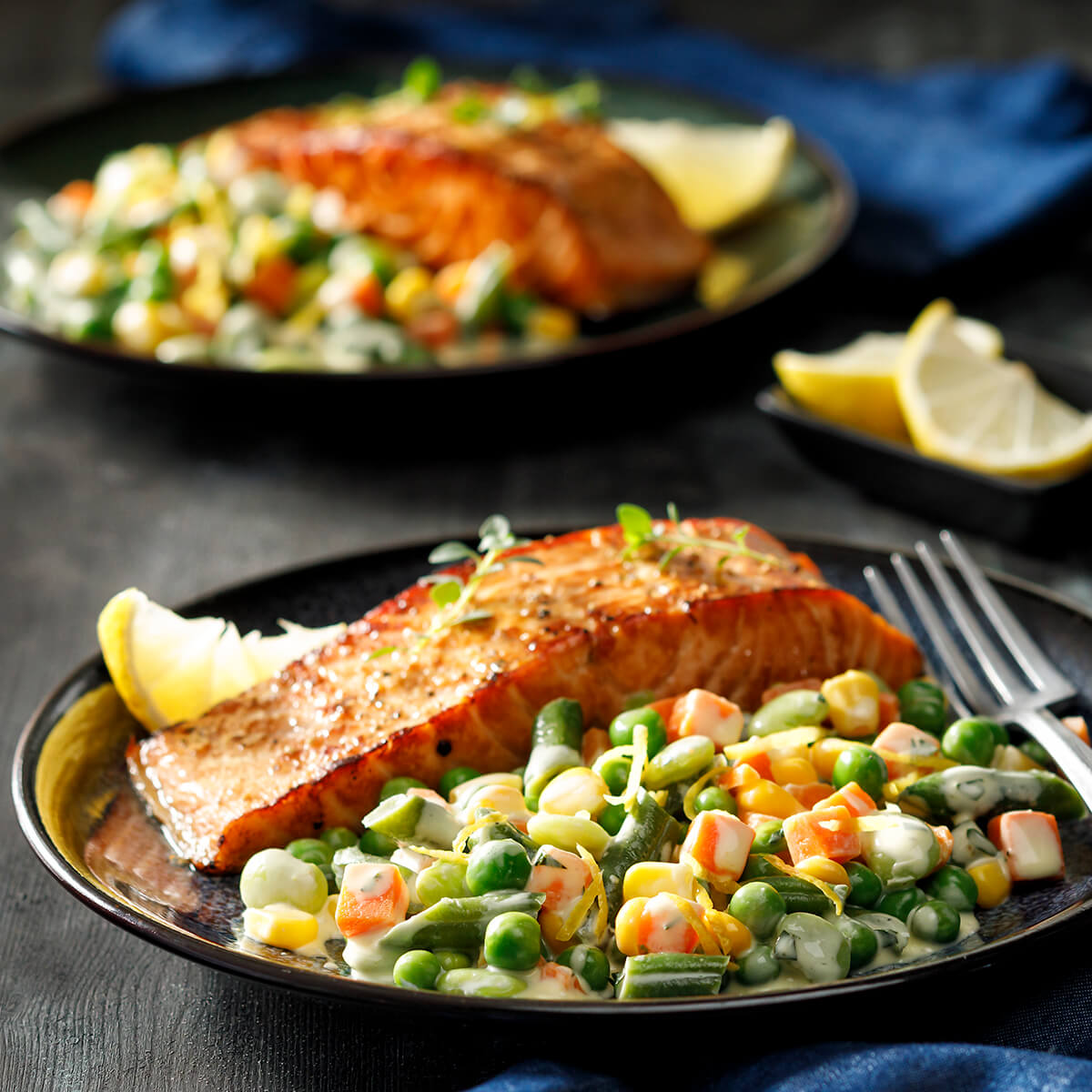 Yield:
10 Servings (4 oz.)
Yield: 10 Servings (4 oz.)
A classic 5 Way vegetable blend in a honey lemon herb vinaigrette. Simple, light and bright.
Preparation Instructions:
Step 1

Prepare vegetables according to package instructions. Shock and chill immediately to at least 41˚F.

Step 2

In a large mixing bowl, combine chilled vegetables with dressing. Refrigerate for at least one hour prior to service.

Step 3

To serve; place 1/2 cup of salad on serving dish.
Products used in this recipe