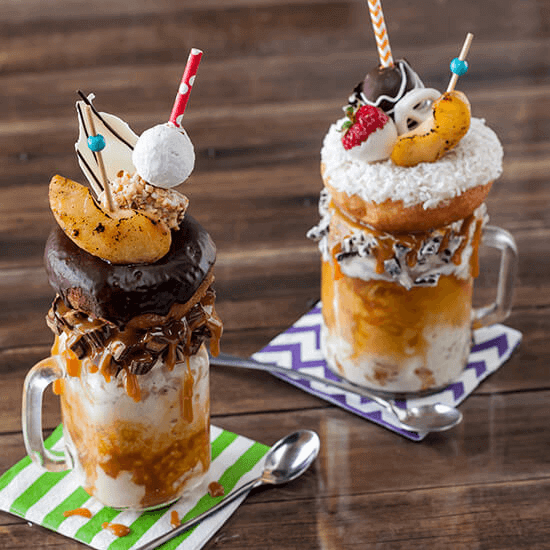 Products used in this recipe
Ultimate Salted Caramel Fuji Apple Donut Shake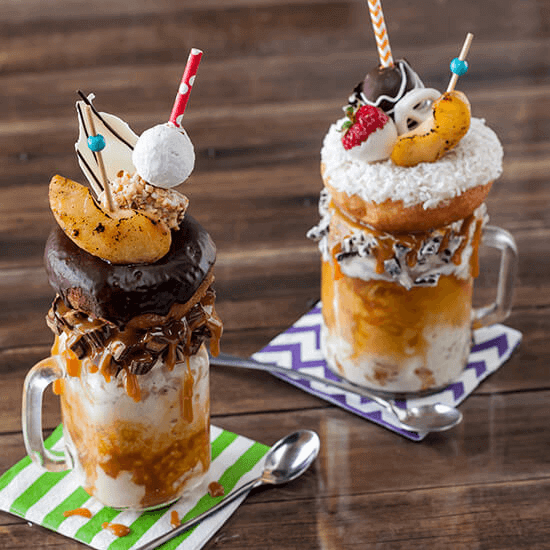 Yield:
1 Servings (1 Beverage)
Yield: 1 Servings (1 Beverage)
Preparation Instructions:
• Prepare the RoastWorks® Fuji Apples according to the package directions, chill. Combine ice cream, apples and liquors in blender. Blend until smooth.
• Decorate the inside of glass with salted caramel sauce using the back of a spoon. Press 4 apple slices into the caramel.
• Pour milkshake into glass and top with whipped cream, donut and a straw skewered with an apple wedge.
Products used in this recipe