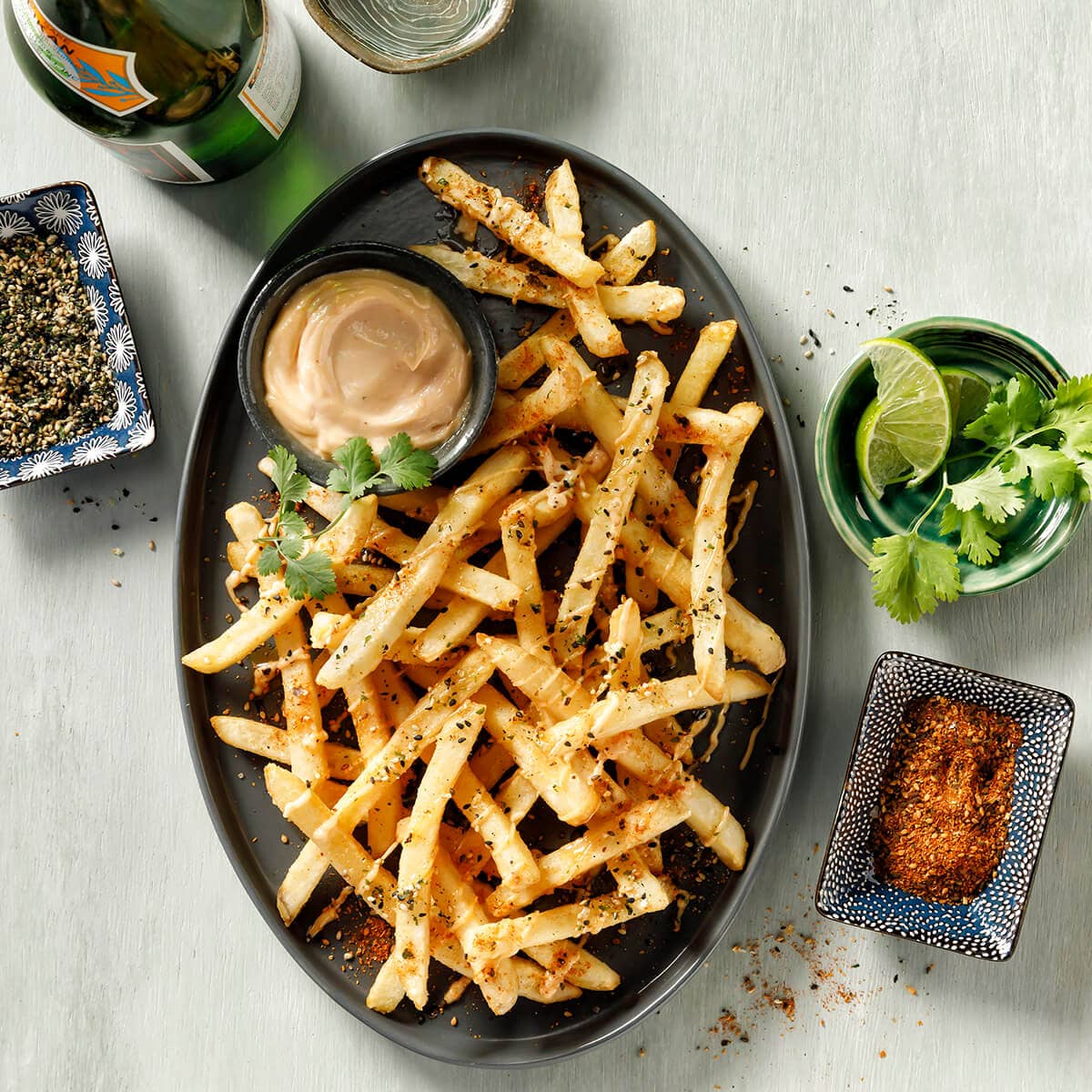 Products used in this recipe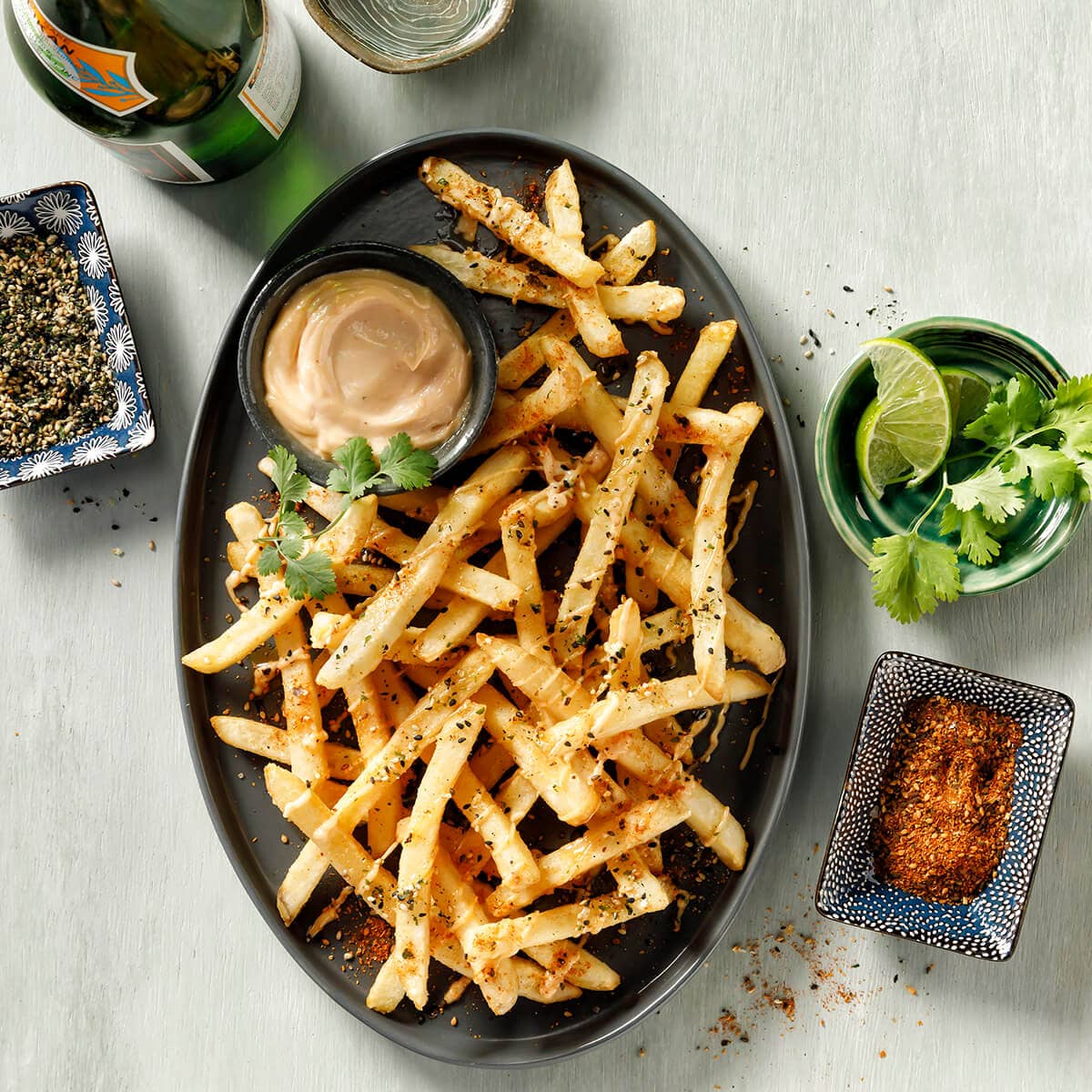 Yield:
10 Servings (10 oz.)
Yield: 10 Servings (10 oz.)
Togarashi (a Japanese spice blend) is an easy way to bring unique flavors to your appetizer menu. Paired with a spicy dipping sauce, these fries are a little different, a little spicy, and completely delicious.
Preparation Instructions:
Step 1

To prepare the spicy sauce; combine mayonnaise, sriracha, vinegar and sesame oil in a food processor bowl and purée until smooth. Transfer to a squeeze bottle and store chilled for service.

Step 2

For each serving; prepare 8 oz. of fries according to package instructions. Top with 2 oz. of spicy sauce, 1 tsp. of seasoning and cilantro sprig.
Products used in this recipe