Tofu and Broccoli Stir Fry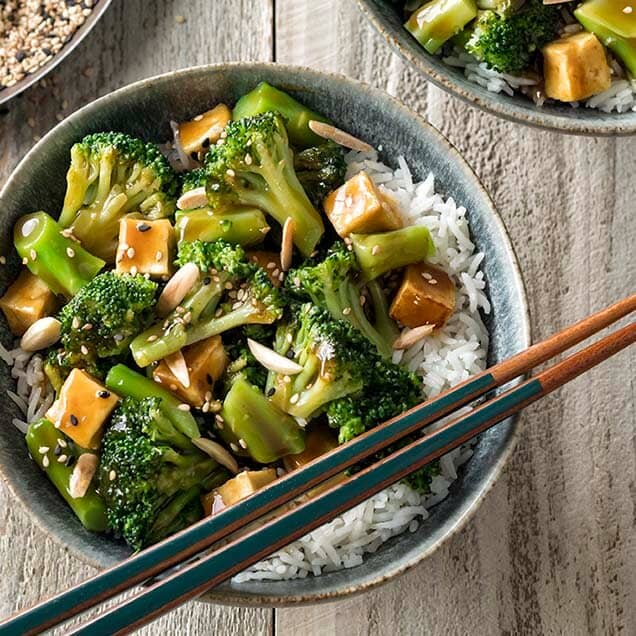 Yield:
6 Servings (10 oz. each)
Yield: 6 Servings (10 oz. each)
Taking a break from meat? Try this satisfying, plant-based entrée that's so full of flavor it's sure to please just about everyone.
Preparation Instructions:
Step 1

Prepare white rice according to package instructions. Hold warm.

Step 2

Heat 1 fl. oz. of oil in a wok or large sauté pan over medium-high heat. Add half of cubed tofu and cook until browned on all sides. Remove from pan and set aside. Cook remaining tofu in the same manner and set aside. Heat remaining oil in pan. Add broccoli in four batches until heated through. Add stir fry sauce to pan and bring to a simmer. Return tofu and broccoli to pan and stir to coat.

Step 3

For each serving; portion 1 cup of rice in serving dish and top with 10 oz. tofu and broccoli stir fry. Garnish with sliced almonds and sesame seeds.
Products used in this recipe