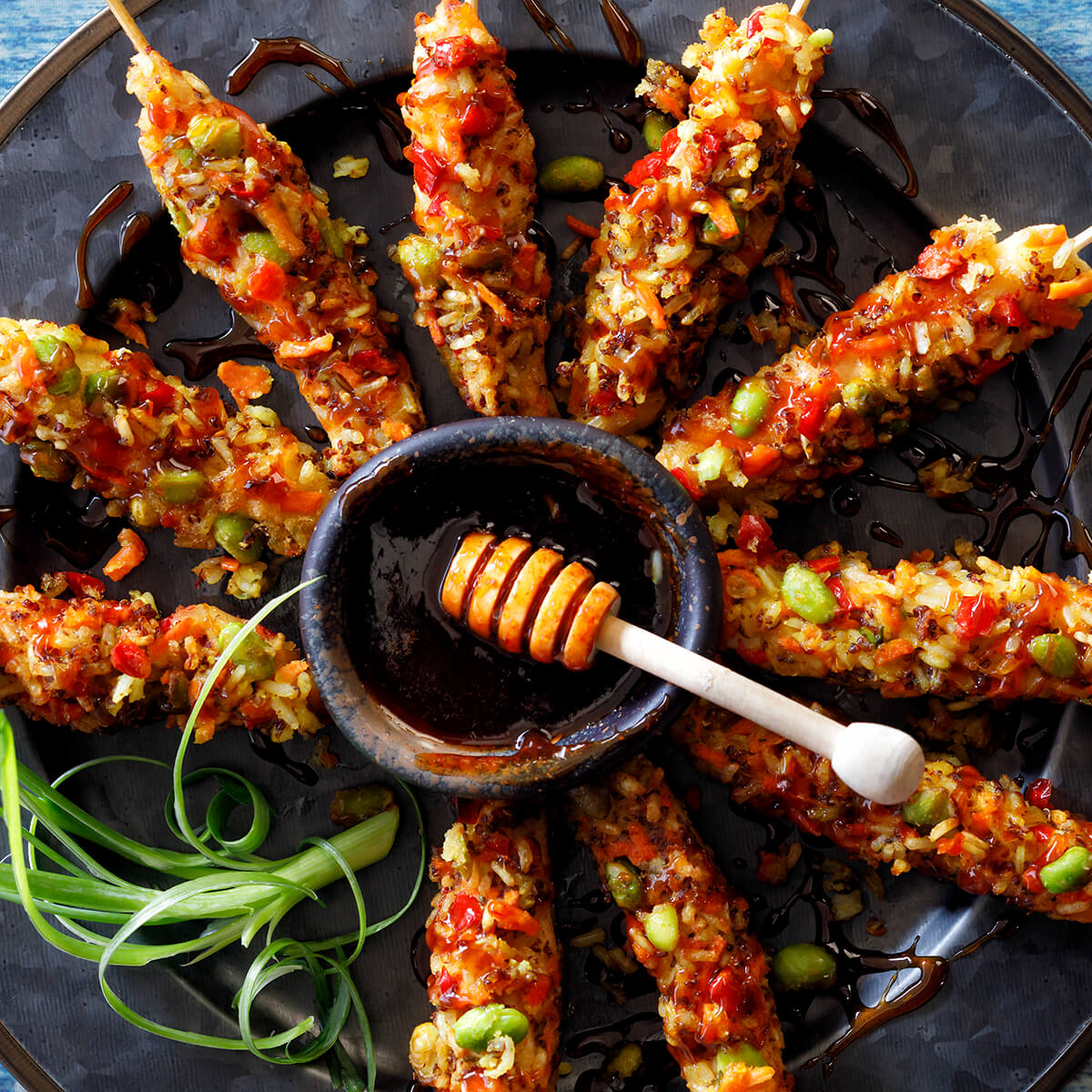 Products used in this recipe
Thai Grain-Smattered Chicken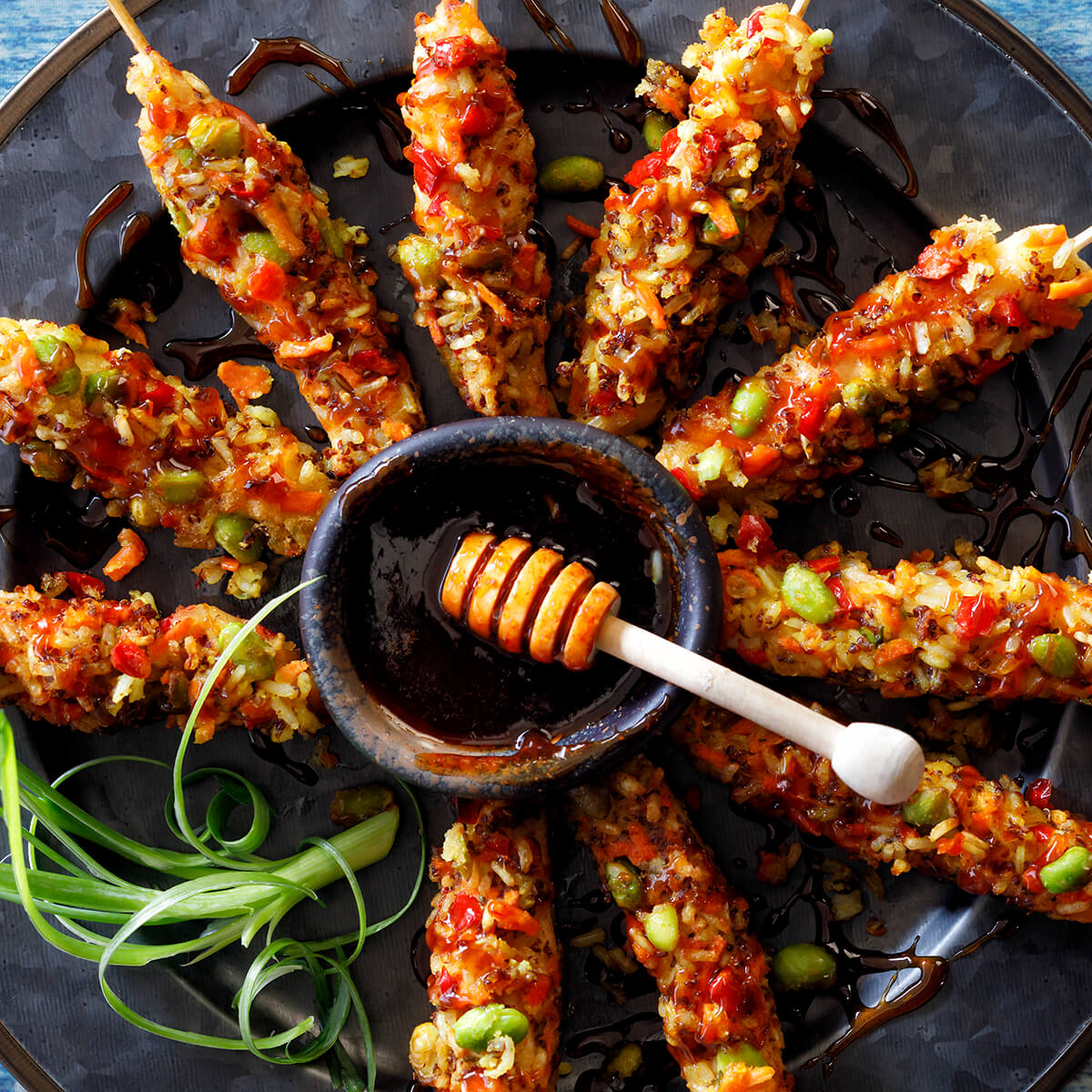 Yield:
10 Servings (6 oz.)
Yield: 10 Servings (6 oz.)
Tender chicken skewers dipped in tempura and Simplot Good Grains™ Thai Style Red Quinoa and Vegetable Blend, then fried until crispy and golden. Served drizzled with a spicy-sweet dipping sauce...oh so good!
Preparation Instructions:
Step 1

Thaw grain blend and hold chilled.

Step 2

Preheat fryer to 350˚F.

Step 3

Cook chicken strips in a skillet until just cooked through. Season with salt and pepper. Allow to cool and then slide chicken onto skewers. Prepare the tempura batter according to directions. Dredge the skewered chicken into rice flour, patting off excess. Then dip into tempura batter, and roll in the grain blend. Place in a 350°F deep fryer until golden, about 1-1/2 minutes.

Step 4

For the sauce, combine honey and Gochujang paste in a sauté pan over medium heat. Bring to a simmer and cook 3 minutes to reduce sauce and make sticky. Keep warm. Place 4 skewers on a serving plate and drizzle 1 oz. sauce over the top.
Products used in this recipe