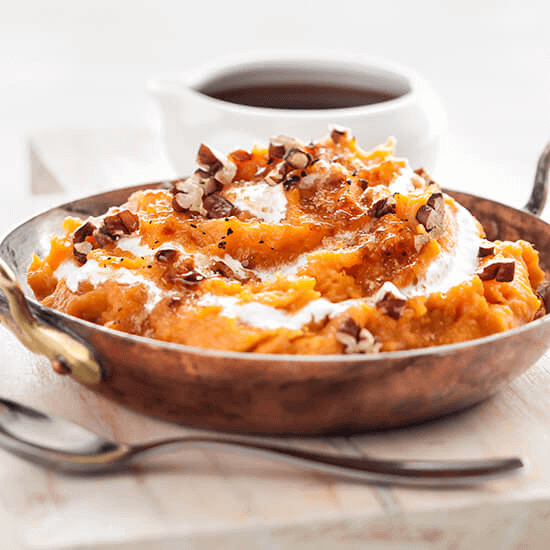 Products used in this recipe
Sweet Treat Mashed Sweet Potatoes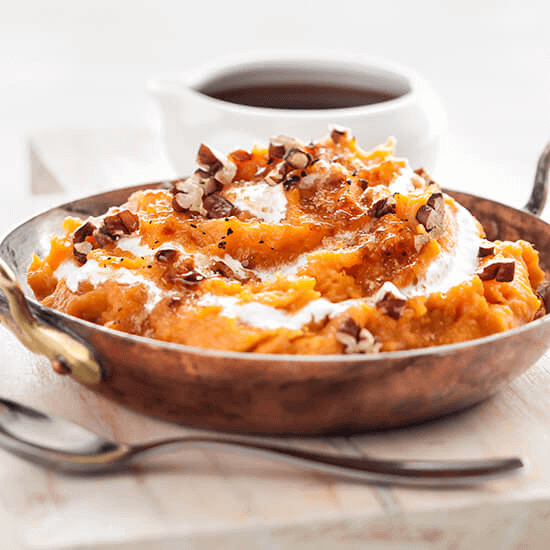 Yield:
16 Servings (4 oz.)
Yield: 16 Servings (4 oz.)
Sometimes we want something a little sweet without a bunch of added sugar, this naturally sweet recipe really hits the mark.
Preparation Instructions:
Step 1

Prepare sweet potatoes according to package directions.

Step 2

Combine cream and butter in a small saucepan over medium heat and bring to a simmer.

Step 3

Transfer sweet potatoes, cream and butter to the bowl of a food processor or stand mixer with a paddle and process until smooth.

Step 4

Optional: For each serving, top with 1/2 tsp. of toasted nuts and 2 fl. oz. of caramel sauce.
Products used in this recipe