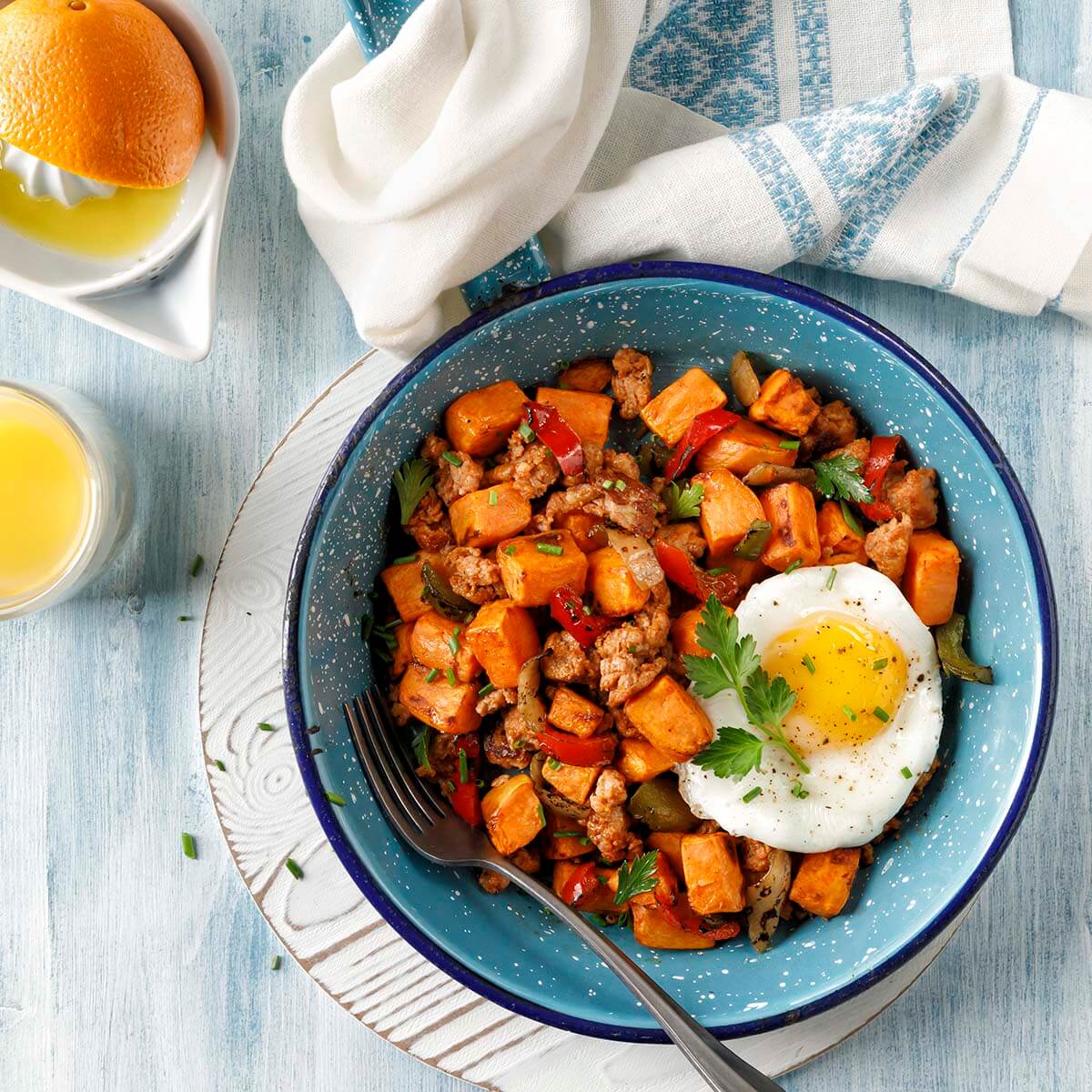 Products used in this recipe
Sweet Potato Hash with Hot Italian Sausage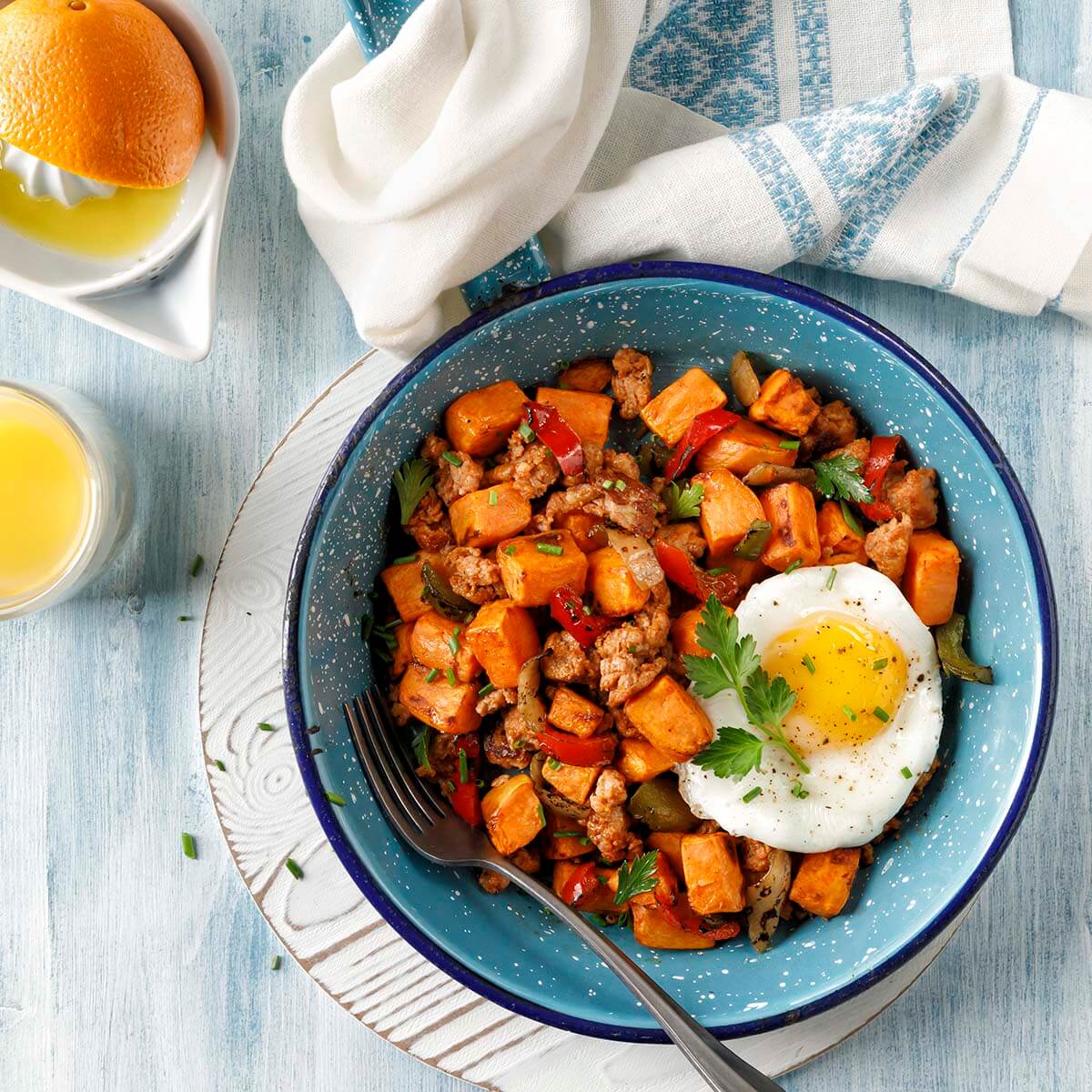 Yield:
10 Servings (14 oz.)
Yield: 10 Servings (14 oz.)
A tasty twist on a hash—this one is a little sweet with a little heat! A nice change to wake up your taste buds.
Preparation Instructions:
Step 1

Crumble sausage into a large skillet over medium-high heat. Cook until brown and cooked through. Remove sausage from pan, reserving fat. Add potatoes and cook until tender and heated through. Add pepper and onion blend, sausage, red pepper and paprika. Sauté, stirring as needed to incorporate ingredients and cook through. Keep warm.

Step 2

For each serving; transfer 10 oz. of hash to a serving plate. Top with 2 eggs prepared to desired liking. Garnish with 1 tsp. chives.
Products used in this recipe