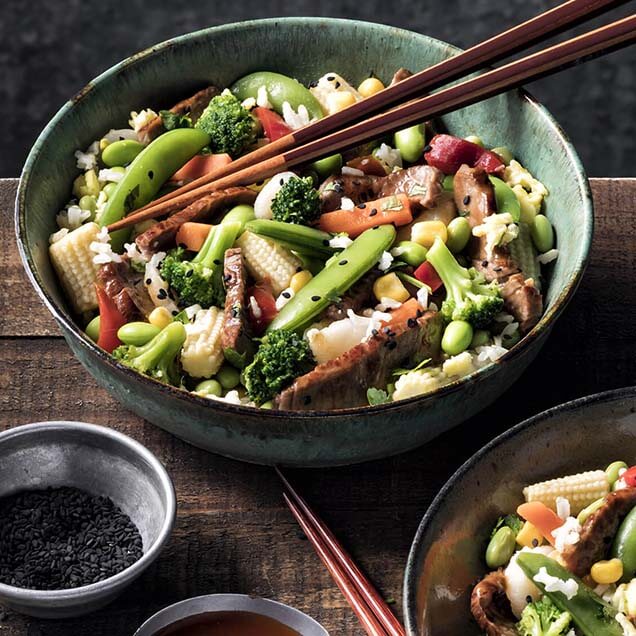 Yield:
11 Servings (12 oz.)
Yield: 11 Servings (12 oz.)
A versatile vegetable and rice stir fry with a sweet chili sauce and fresh cilantro. Add chicken, beef, or pork to this dish, or add tofu to keep it a vegetarian option.
Preparation Instructions:
Step 1

Heat vegetable oil over medium-high heat in a large skillet or wok. Add Kyoto and Midori vegetable blends and brown rice. Cook until heated through.

Step 2

Add protein and cook until hot and cooked through.

Step 3

Pour in soy and sweet chili sauce. Stir until well incorporated. Add eggs and stir. Garnish with sesame seeds.
Products used in this recipe