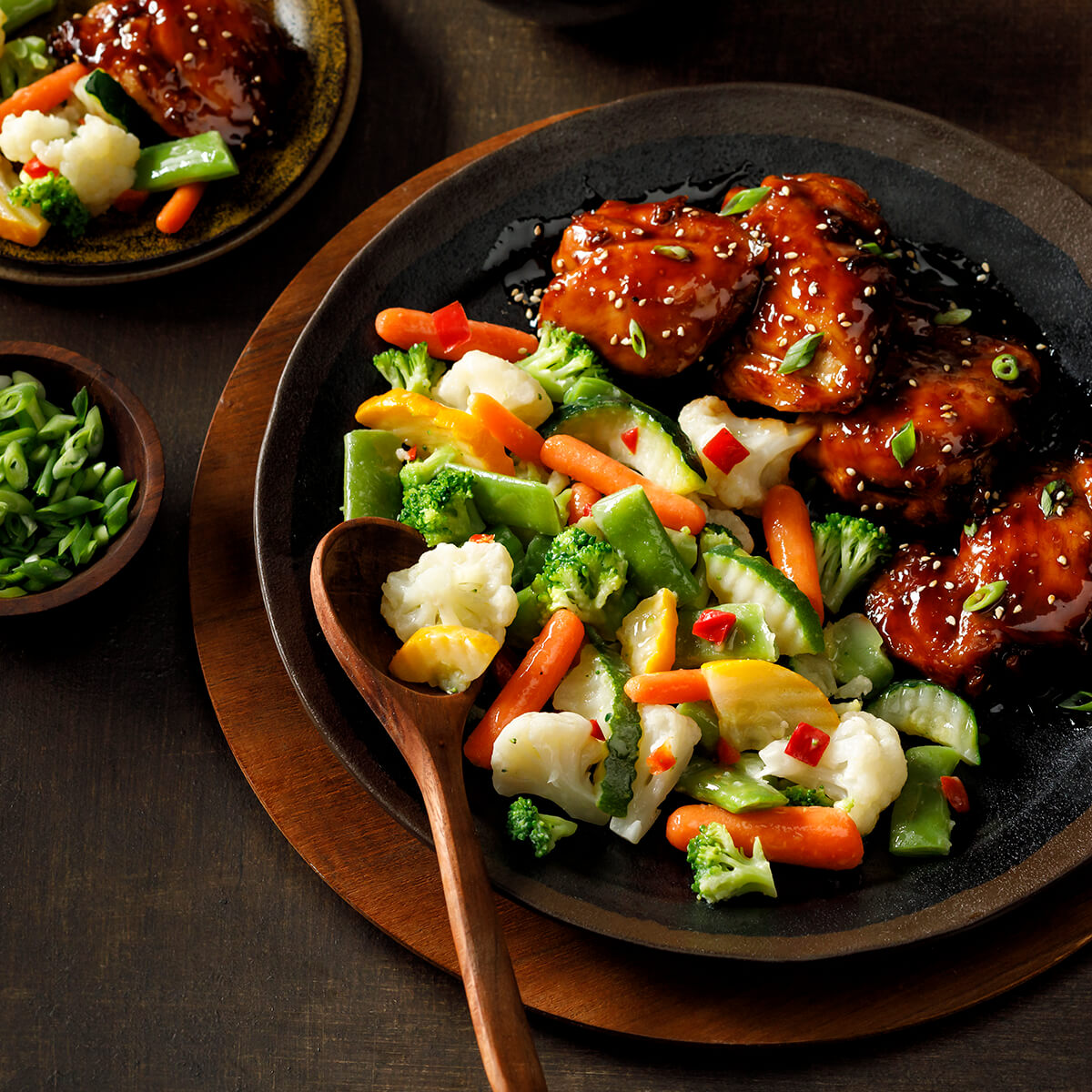 Products used in this recipe
Sweet and Salty Spring Vegetables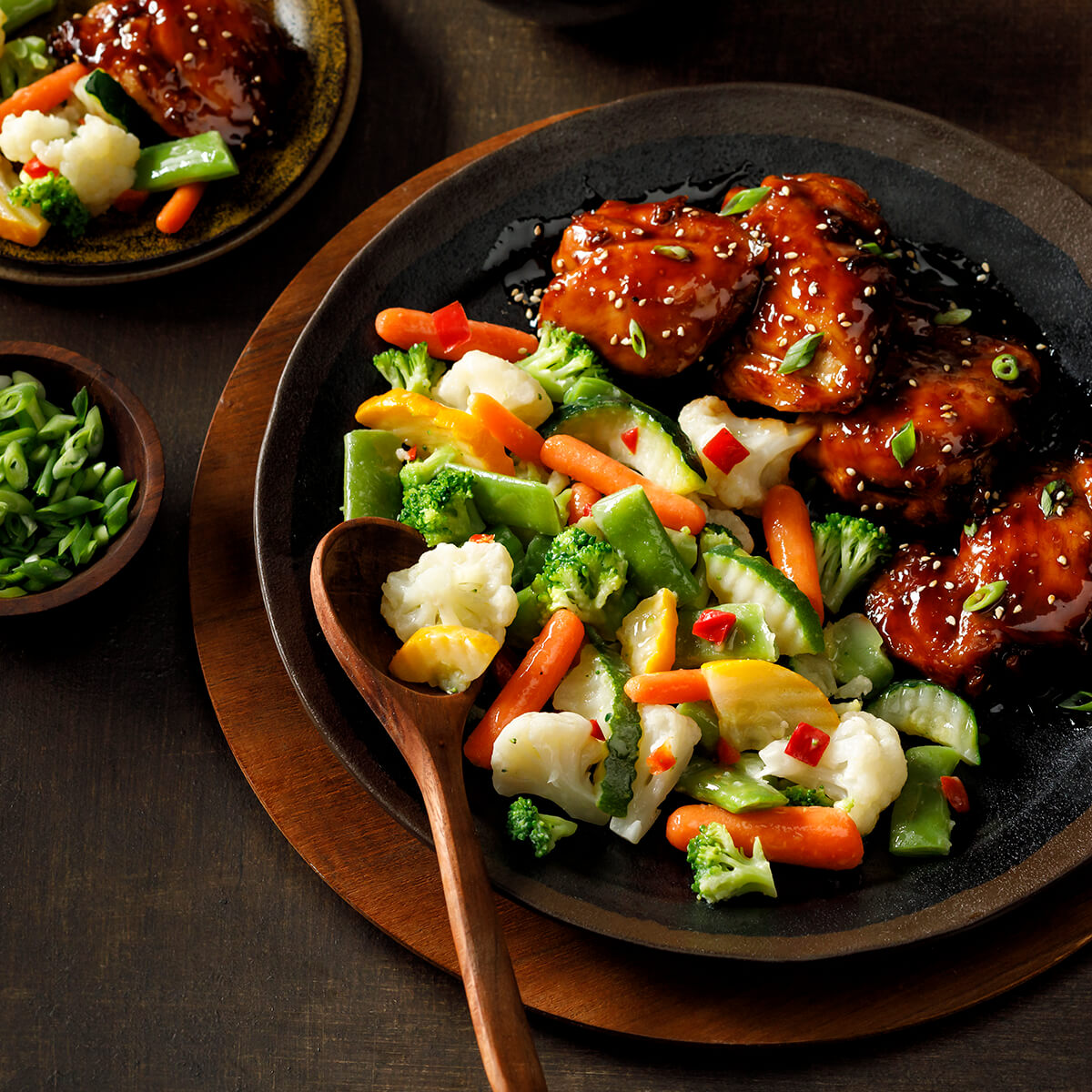 Yield:
10 Servings (4 oz.)
Yield: 10 Servings (4 oz.)
A bright spring vegetable blend in a sweet and salty butter sauce.
Preparation Instructions:
Step 1

Prepare vegetables according to package instructions.

Step 2

In a large pan melt butter or margarine and add in sugar and salt. Stir until well combined. Add vegetables and toss to coat with butter sauce. Hold hot for service.

Step 3

To serve; place 1/2 cup of sauced vegetables on serving dish.
Products used in this recipe