Summer Potato and Peach Salad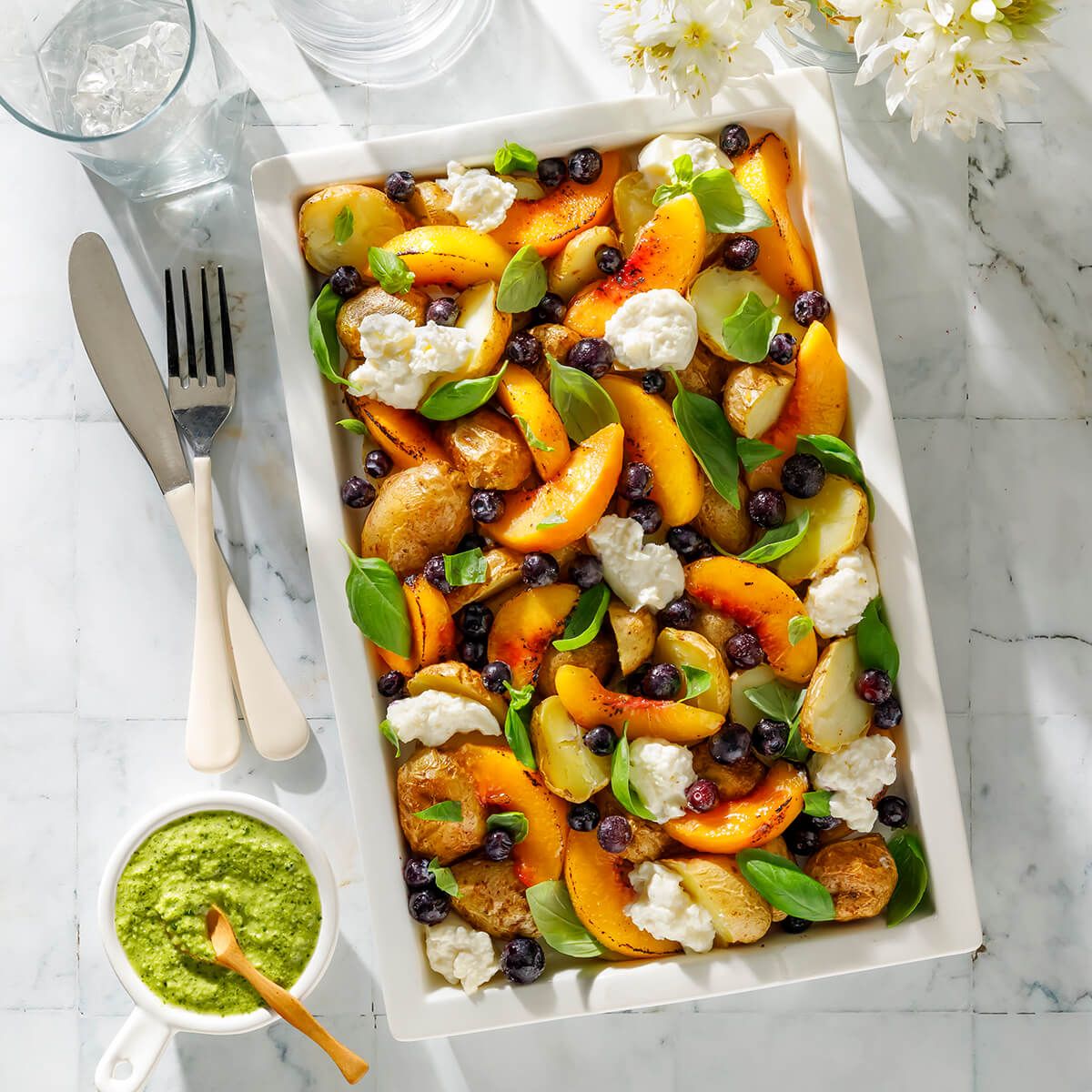 Yield:
6 Servings (15 oz. each)
Yield: 6 Servings (15 oz. each)
This salad is completely—and deliciously—different than the mayonnaise-based version you've come to expect. Roasted baby potatoes and peaches, topped with burrata cheese and iced blueberry croutons. Served with a house-made green onion-jalapeño sauce.
Preparation Instructions:
Step 1

Preheat oven to 375˚F.

Step 2

Prepare Baby Bakers™ according to package instructions. When cool enough to handle, cut into halves and chill.

Step 3

Place peach slices on lined sheet pan. Spray a light coat of oil over peaches. Roast at 375°F until peach edges are slightly brown, about 10-15 minutes. Remove from oven and chill.

Step 4

In a blender, combine the jalapeño, cilantro, green onions, soy sauce, lime juice and olive oil. Season with salt and pepper. Transfer to a container and reserve for service.

Step 5

For each serving, arrange 6 oz. potatoes and 4 oz. peach slices on a chilled serving dish. Top with 2 oz. burrata cheese. Drizzle 2 fl. oz. green onion-jalapeño sauce on top. Garnish with 1 oz. frozen blueberries.
Products used in this recipe