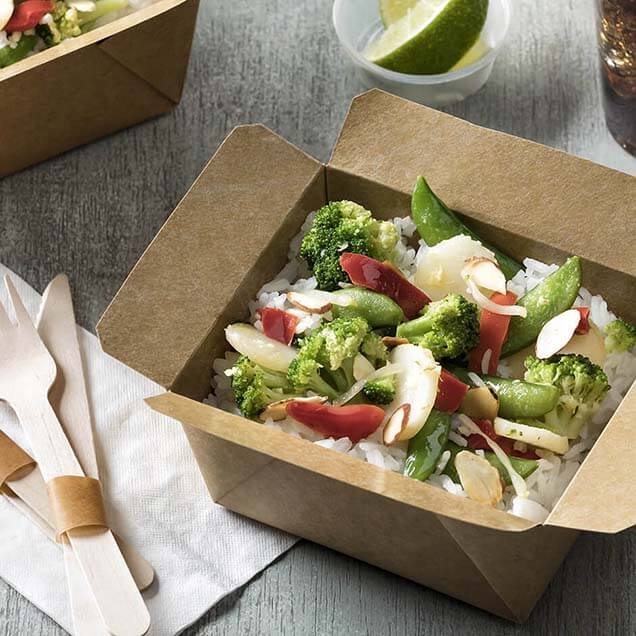 Products used in this recipe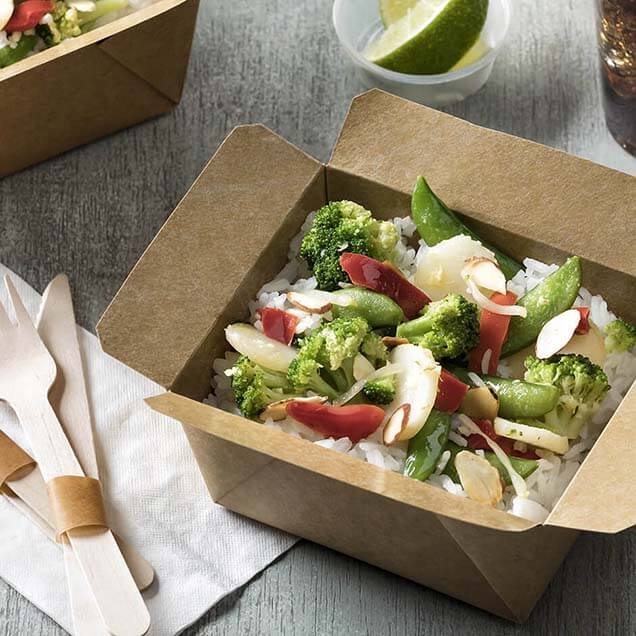 Yield:
15 Servings (4 oz.)
Yield: 15 Servings (4 oz.)
A quick sauté of Simplot Simple Goodness™ Sugar Snap Pea Stir Fry Blend, butter, ginger, and lime juice, topped with sliced almonds. Stir up some excitement! Serve this blend over a big bowl of rice and get ready to wok and roll.
Preparation Instructions:
Step 1

Place stir fry blend in boiling salted water for 30 seconds. Drain.

Step 2

In a large sauté pan, melt butter over medium-low heat. Add lime juice and ground ginger. Add stir fry blend and sauté until heated through. Garnish with sliced almonds.
Products used in this recipe