Street Corn Chicken Sandwich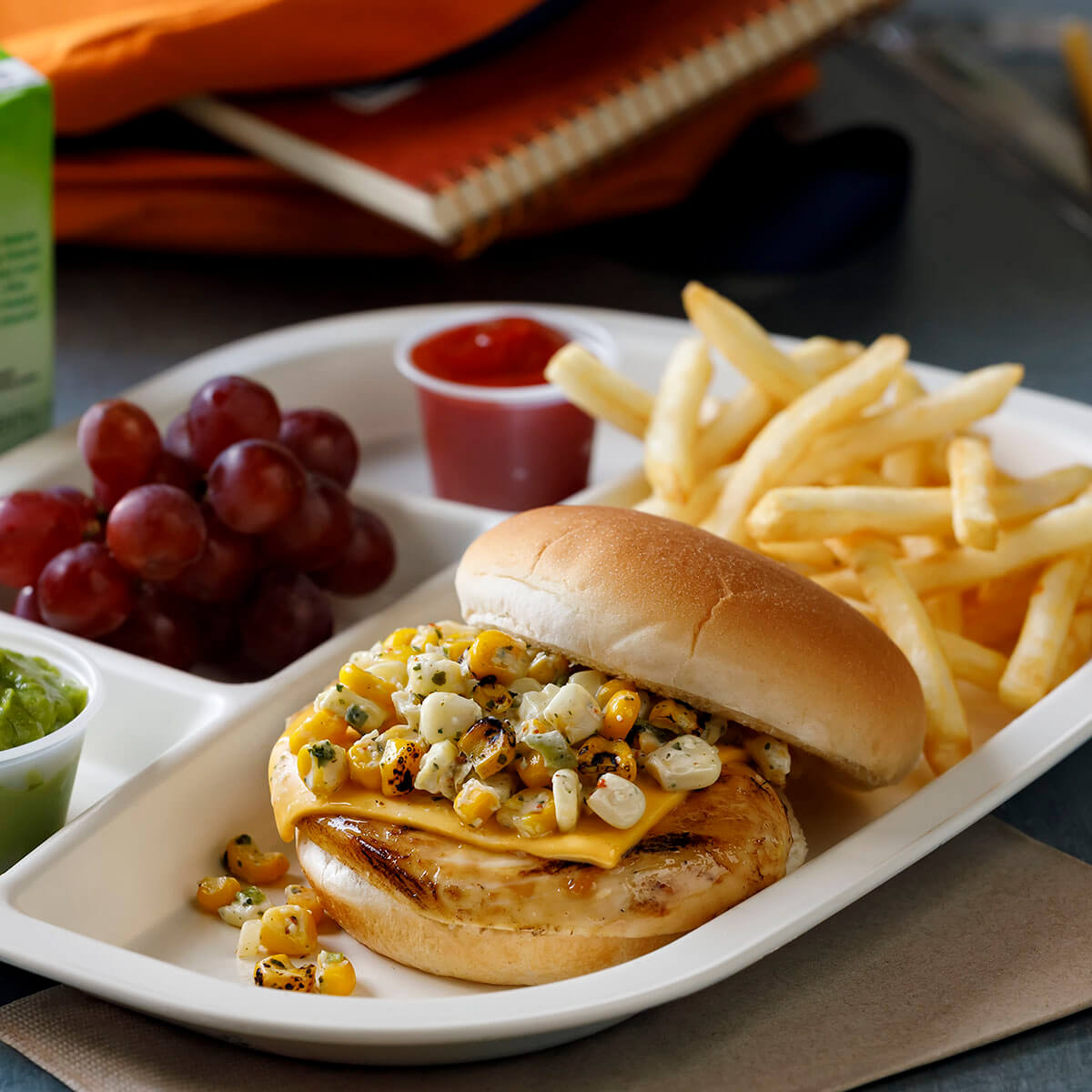 Yield:
100 Servings
Yield: 100 Servings
Meal Components: 1/4 cup starchy, 1/4 cup other, 2 oz. eq. whole grain rich, 2 oz. eq. meat/meat alternate
Preparation Instructions:
Step 1

Pull avocado pulp from freezer. Leave avocado in original bags. Place bags in a single layer on sheet pan. Thaw under refrigeration for 15-24 hours.

Step 2

In a small bowl, combine mayonnaise, Parmesan cheese and Tajin. Set aside chilled.

Step 3

Prepare corn and jalapeño blend according to package instructions. Heat chicken fillets according to instructions and hold warm. Toast buns.

Step 4

To assemble each sandwich; place one chicken fillet on the bottom half of a bun. Top with 1 slice of cheese, 1.6 oz. avocado pulp, 3.13 oz. corn and jalapeño blend. Spread 1 Tbsp. of mayonnaise mixture on top half of bun and place on top.
Products used in this recipe