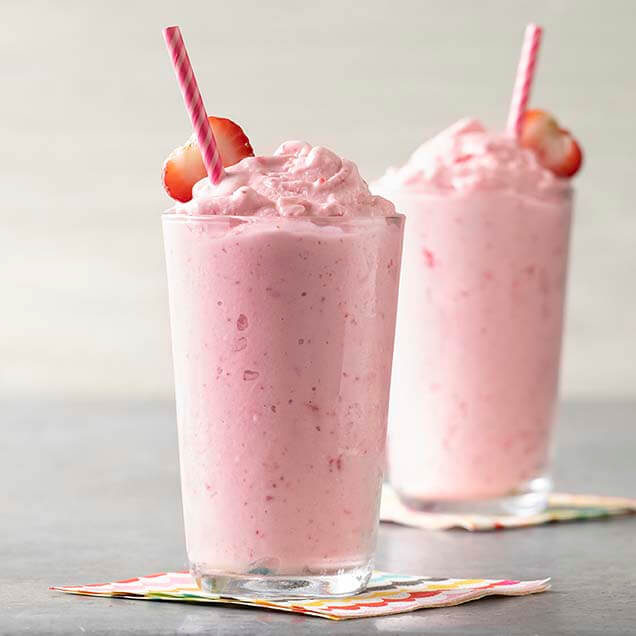 Products used in this recipe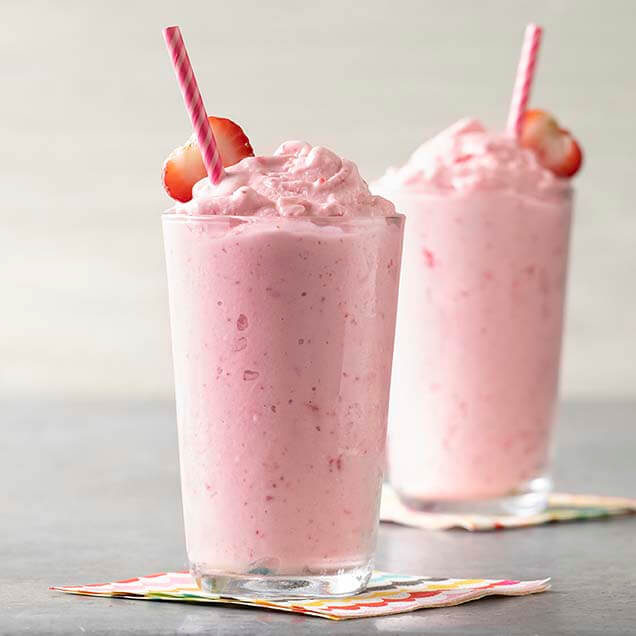 Yield:
6 Servings (12 oz. )
Yield: 6 Servings (12 oz. )
This shake brings back memories. Strawberries, ice cream, and milk, it doesn't get any simpler or delicious.
Preparation Instructions:
Place frozen berries, ice cream and 16 fl. oz. milk in a large blender. Blend until smooth. Add milk to thin, if necessary.
Products used in this recipe