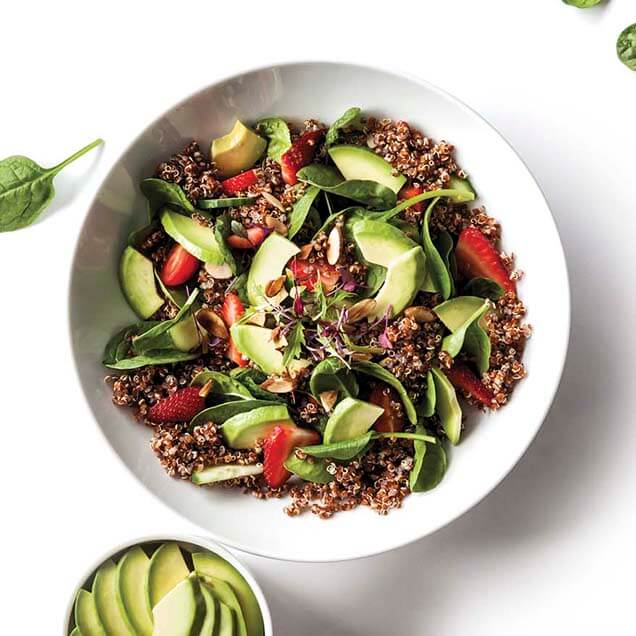 Products used in this recipe
Strawberry Avocado Quinoa Bowl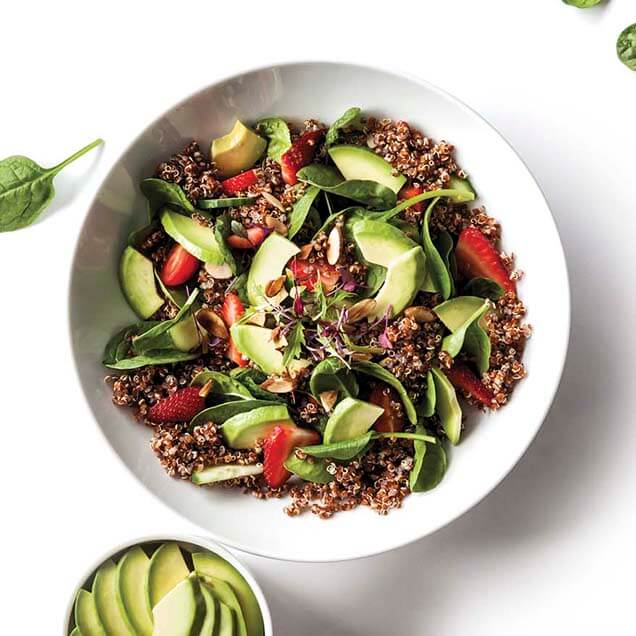 Yield:
8 Servings (8-1/2 oz.)
Yield: 8 Servings (8-1/2 oz.)
A healthy, flavorful meal with the nutty taste of red quinoa, the creamy texture of avocado, and the sweetness of strawberries. Finished with the crunch of toasted sliced almonds. That's a meal!
Preparation Instructions:
Step 1

Thaw avocado halves according to package instructions. Cut each half into slices, about 6 slices per half.

Step 2

Prepare red quinoa according to instructions. Chill.

Step 3

For each portion; place 5 oz. quinoa in a serving bowl. Top with 1/4 oz. fresh spinach, 2 oz. avocado, and 1 oz. strawberries. Garnish with 1/4 oz. toasted almonds.
Products used in this recipe