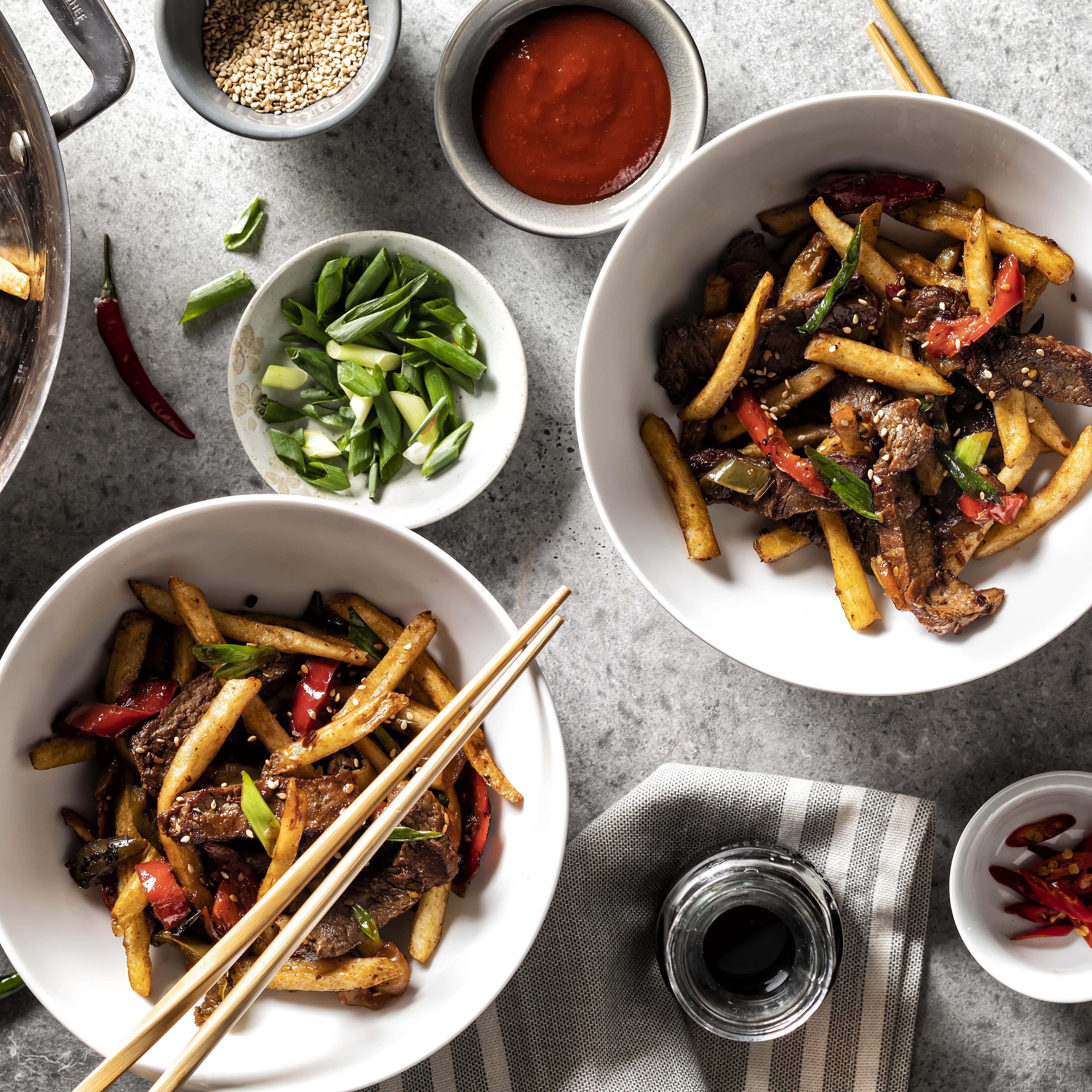 Yield:
1 Servings (12 oz.)
Yield: 1 Servings (12 oz.)
Never thought to add fries to stir fry? Well, we think you should consider giving it a try. This recipe will have you hooked on the idea!
Preparation Instructions:
Step 1

Whisk together in small bowl; black pepper, rosemary and garlic powder.

Step 2

Heat wok or sauté pan over medium-high heat. Add the oil and steak cooking until no longer pink, about 2 minutes. Add peppers and onions and continue cooking another 1 minute. Add teriyaki sauce, reduce heat cooking another 2 minutes or until sauce is thickened to coat.

Step 3

Prepare the fries according to the package instructions. Toss fries with spice mixture and add to meat and vegetables. Toss together to coat. Transfer to a serving dish, garnish with green onions and sesame seeds.
Products used in this recipe