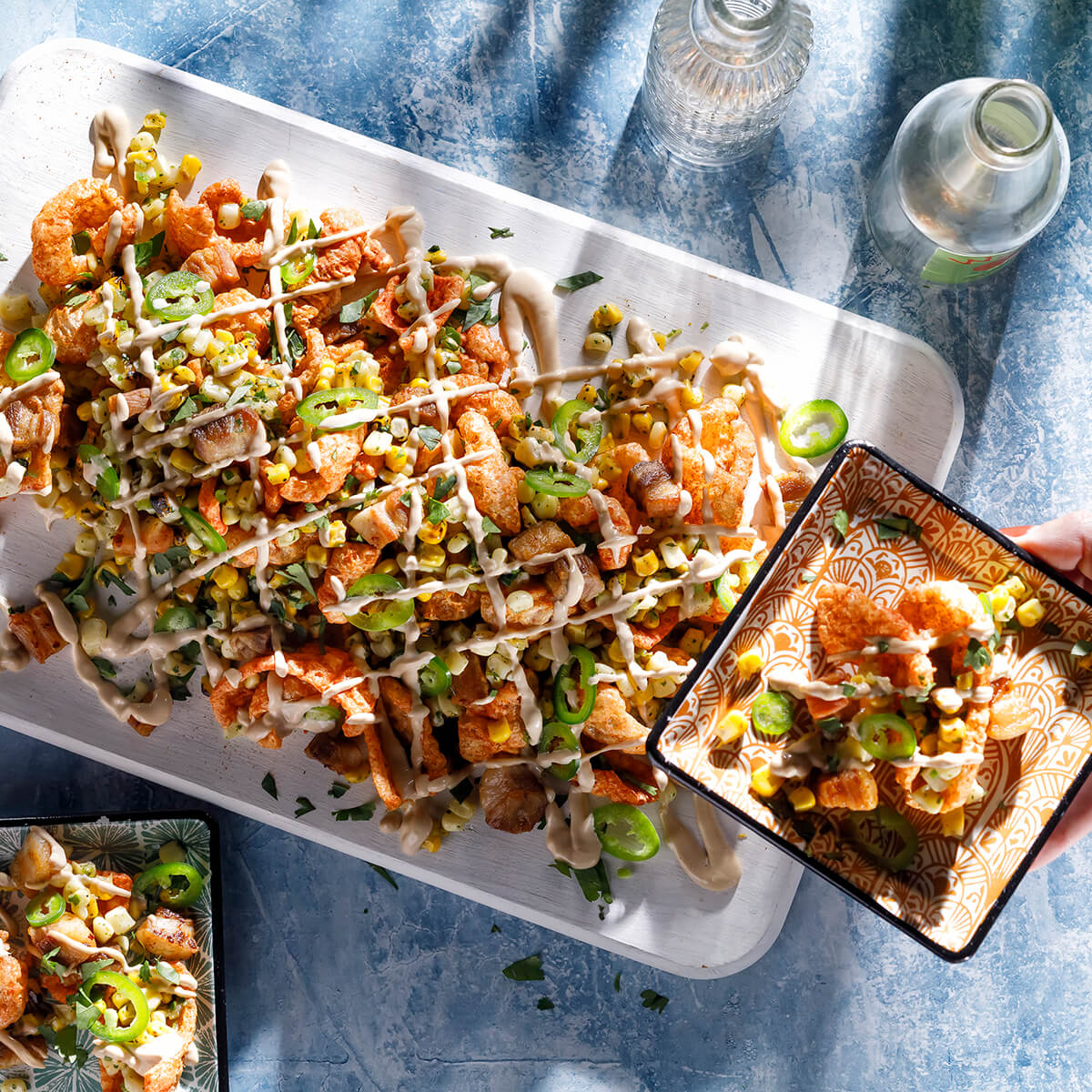 Products used in this recipe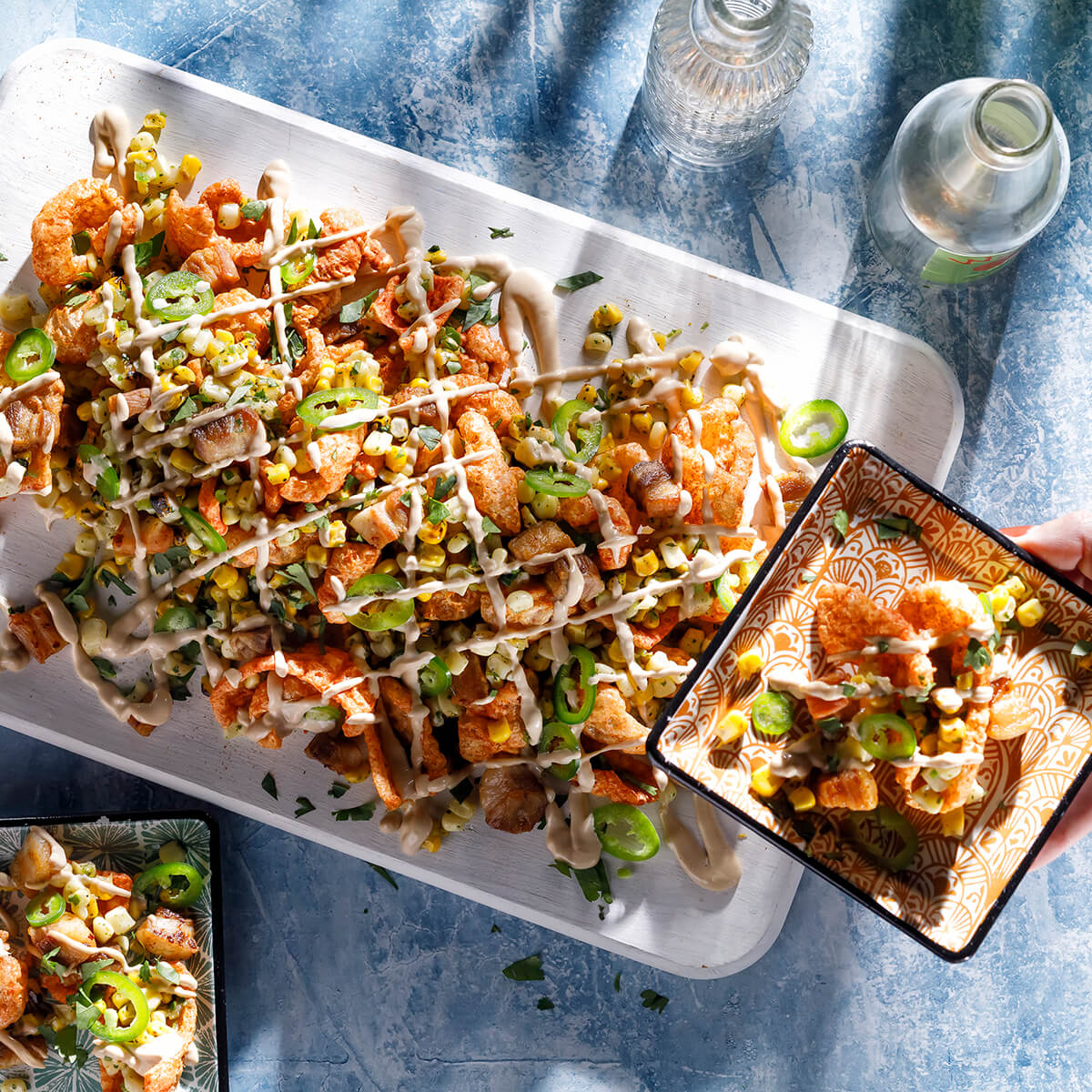 Yield:
10 Servings (8 oz. each)
Yield: 10 Servings (8 oz. each)
If these spicy pork nachos are wrong, we don't want to be right. Use hot and spicy chicharrones as a base and load 'em up with crispy pork belly, spicy corn, fresh jalapeños and a creamy sauce.
Preparation Instructions:
Step 1

Prepare corn and jalapeño blend according to package instructions. Hold warm. Fry pork belly until crisped. Hold warm.

Step 2

In a medium bowl, combine mayonnaise and Maggi sauce. Place in a squeeze bottle.

Step 3

For each serving; place 1 oz. chicharrones on a serving plate. Top with 4 oz. corn and jalapeño blend, and 1 oz. pork belly. Drizzle with 2 oz. mayonnaise sauce. Sprinkle with Tajin and garnish with 1/2 oz. sliced jalapeños.
Products used in this recipe