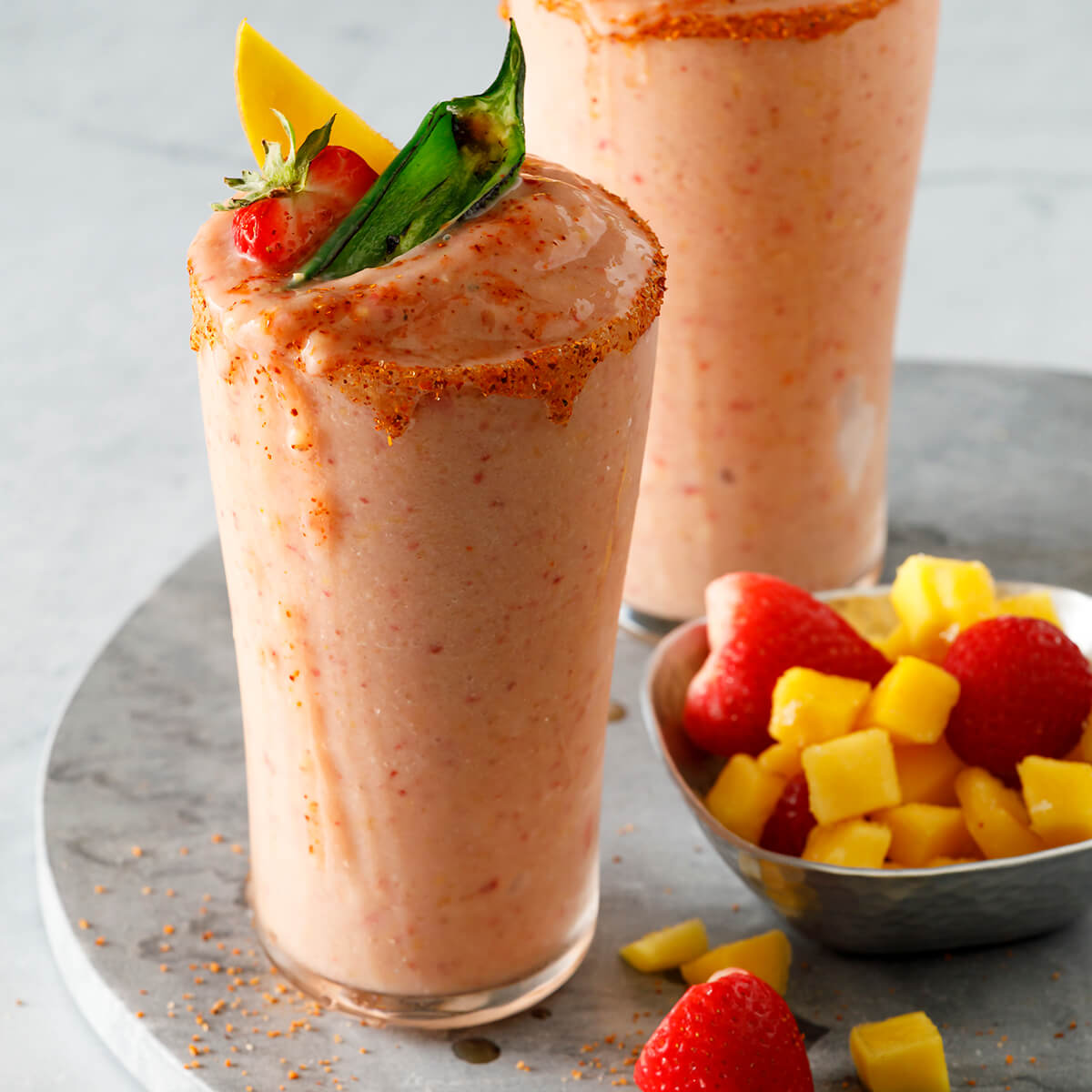 Yield:
10 Servings (16 fl. oz.)
Yield: 10 Servings (16 fl. oz.)
A perfectly balanced smoothie made with sweet mango and banana, rich avocado and tart strawberry—brought together with a touch of oat milk, agave nectar and Tajin seasoning.
Preparation Instructions:
Step 1

Thaw avocado pulp according to package instructions.

Step 2

Place sliced jalapeños on a sheet pan. Sprinkle with sugar. Use a blow torch to slowly char, until just burnt. Reserve for garnish.

Step 3

For each smoothie; in a high-powered blender, place 4 fl. oz. oat milk, 4 fl. oz. water, 2.5 oz. diced mango, 2.5 oz. strawberries, 1 oz. banana, 1 oz. avocado pulp, 1/2 fl. oz. agave nectar, and 1/2 tsp. Tajin. Blend until smooth. Pour into a glass and garnish with a slice of candied jalapeño, and a sprinkle of Tajin. Serve immediately.
Products used in this recipe