Spicy Corn Cake, Bacon and Avocado Stack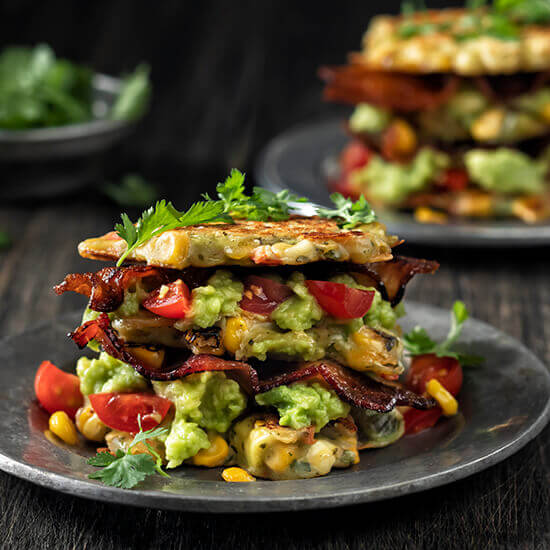 Yield:
32 Servings (6 oz.)
Yield: 32 Servings (6 oz.)
Preparation Instructions:
Spicy Corn Cakes
• Combine the corn blend with the corn muffin mix, eggs, milk and salt. Mix well.
• Using a #50 scoop, or a heaping Tbsp, cook cakes on a heated, well oiled flat top grill. Flip when browned. Hold warm for service.
Stack Build
Thaw avocado according to package instructions. To assemble stack, place one cooked corn cake on a serving dish. Top with 1/2 oz avocado pulp, and 1/4 oz diced tomato. Season with salt and pepper. Top with 1/2 slice of cooked bacon and another corn cake. Repeat layers ending with a third corn cake. Garnish with cilantro and serve.
Products used in this recipe