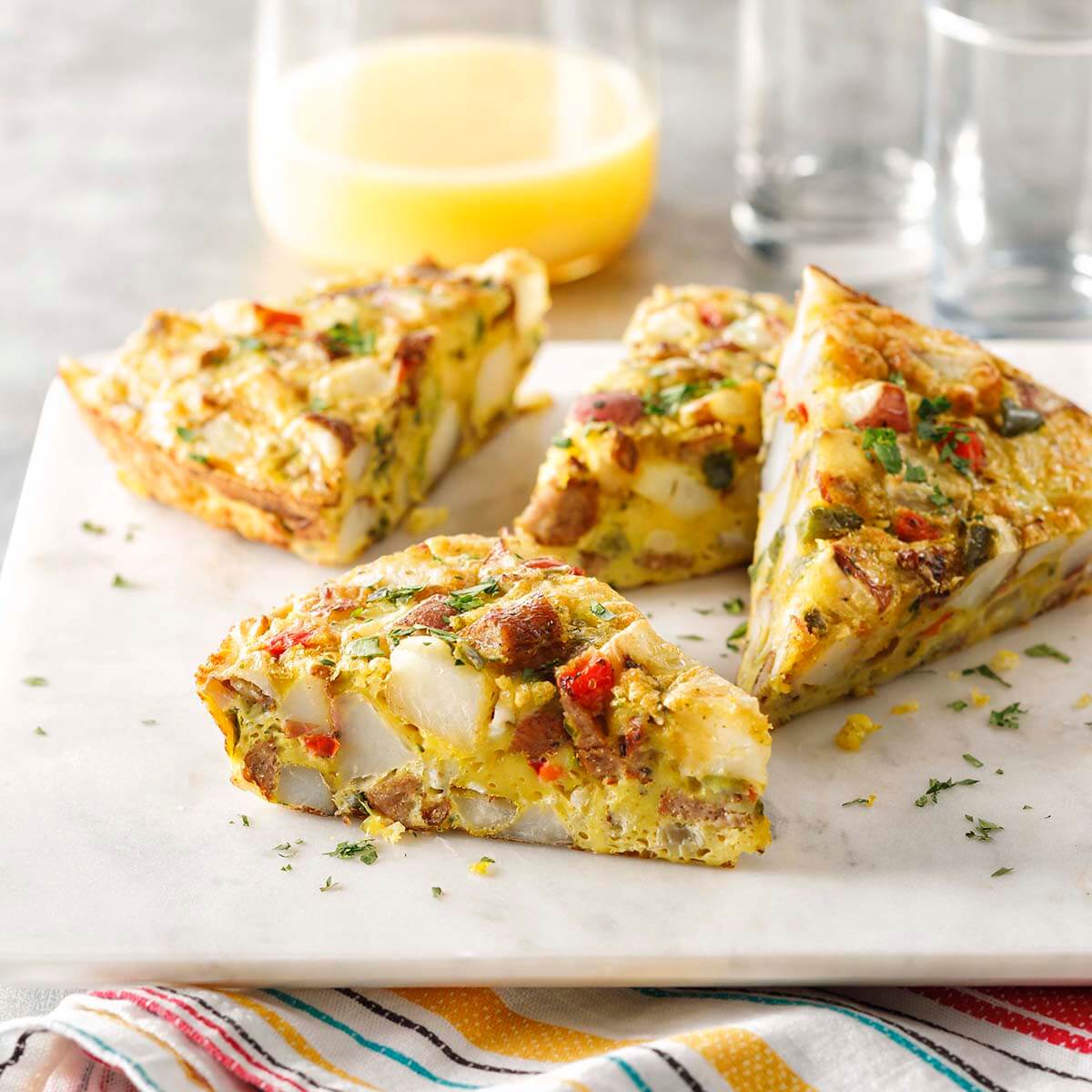 Products used in this recipe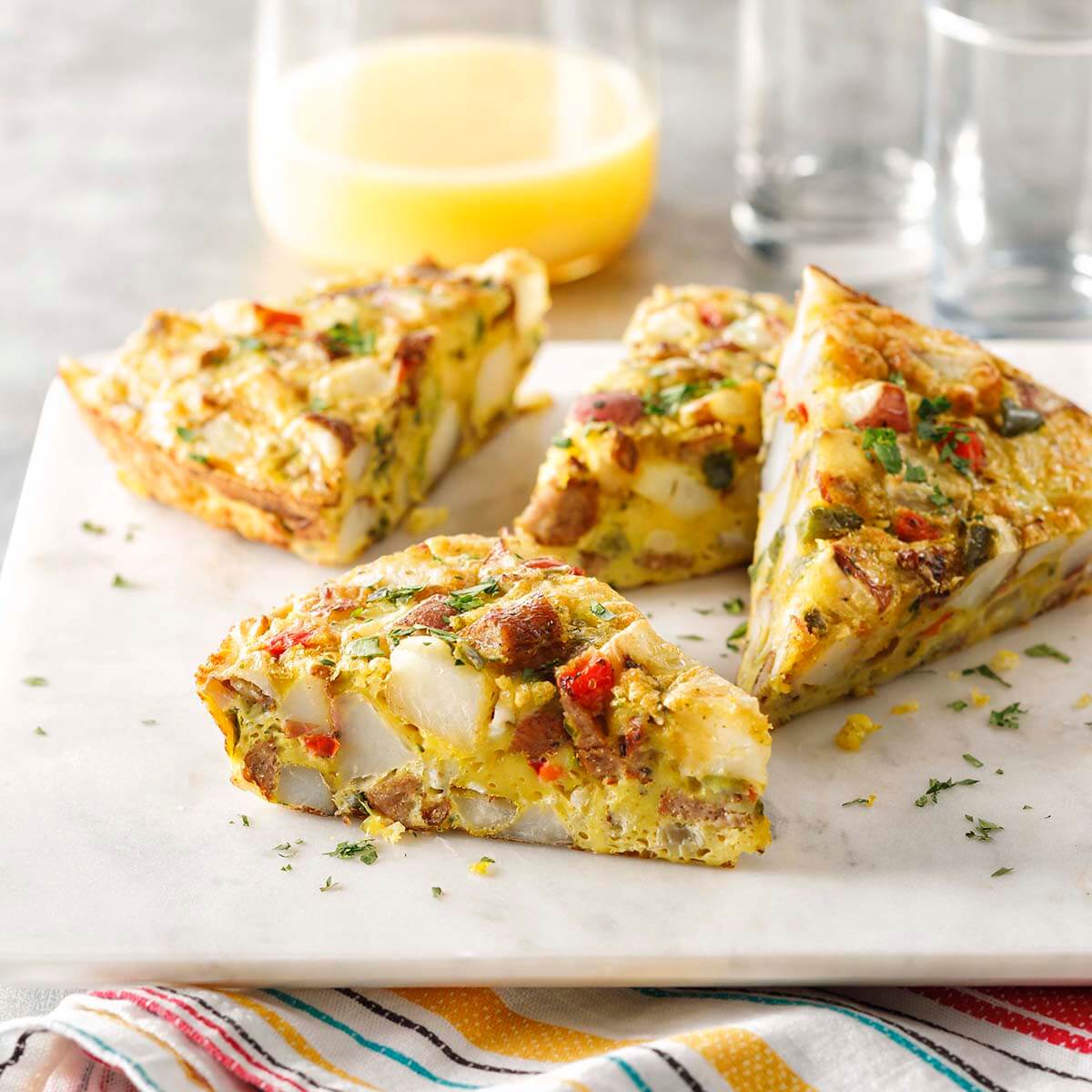 Yield:
2 Tortillas Servings (55 oz. each)
Yield: 2 Tortillas Servings (55 oz. each)
Call it a Spanish Tortilla, an open-faced omelet, or a breakfast casserole—but be sure to give this recipe a try—because your customers will call it delicious.
Preparation Instructions:
Step 1

Preheat oven to 350°F.

Step 2

Crack eggs into a bowl and whisk until combined. Season with salt and pepper. Add 1 fl. oz. olive oil to two 9-inch cake pans or cast iron skillets, add 20 oz. redskin and jalapeno blend to each pan. Stir to combine and place in oven for 5-7 minutes. Remove from oven, add 1/2 of the sausage, eggs and cheese to each pan and give both a quick stir to make sure all ingredients are equally distributed.

Step 3

Return pans to oven and cook about 12-15 minutes until eggs are cooked through and tops are golden brown. Allow to cool slightly before flipping onto a cutting board. Slice to desired portions.
Products used in this recipe