South of the Border Mashed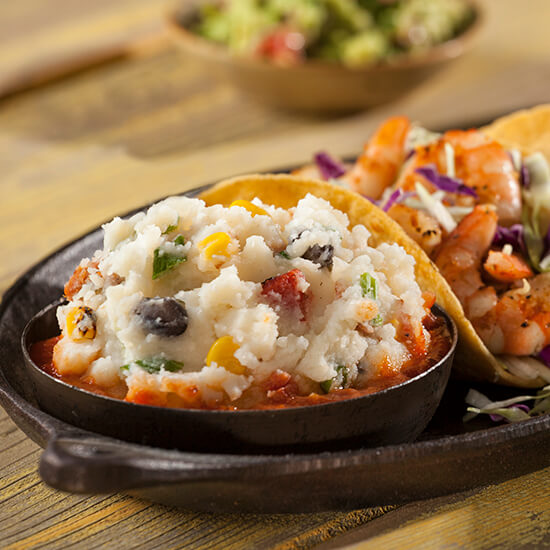 Yield:
55 Servings (5 oz.)
Yield: 55 Servings (5 oz.)
Lightly spiced flame-roasted corn, black beans, tomatoes and peppers kick up the flavor in this mashed side.
Preparation Instructions:
Step 1

Prepare mashed potatoes according to package instructions; keep warm.

Step 2

Prepare corn and black bean blend according to package instructions and fold into mashed potatoes; keep warm.

Step 3

Place 1 oz. of chunky salsa into a small side-dish bowl and top with 4 oz. of mashed potato mixture. Serve hot.
Products used in this recipe