Sonoran Potato and Sausage Hash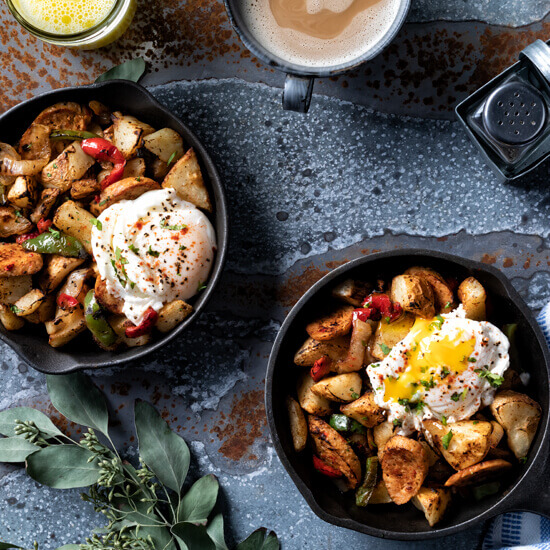 Yield:
9 Servings (10 oz.)
Yield: 9 Servings (10 oz.)
How do you "re-hash" a menu classic, Mexican style? Just toss our roasted Russets on the griddle with chunks of sausage, chipotle chiles, peppers and onions and top it all with a perfectly poached egg. Easy, amigo!
Preparation Instructions:
Step 1

Place olive oil in a large skillet and heat. Add peppers and onions and chipotle chiles. Sauté until tender. Add the potatoes and sausage. Continue to sauté until cooked through.

Step 2

For each serving; place 8 oz. of the potato mixture on the serving plate, top with a poached egg and garnish with paprika and cilantro.
Products used in this recipe