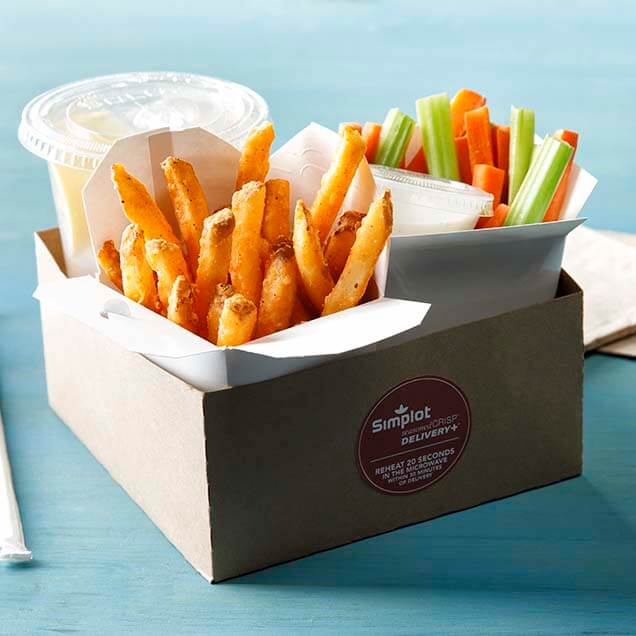 Products used in this recipe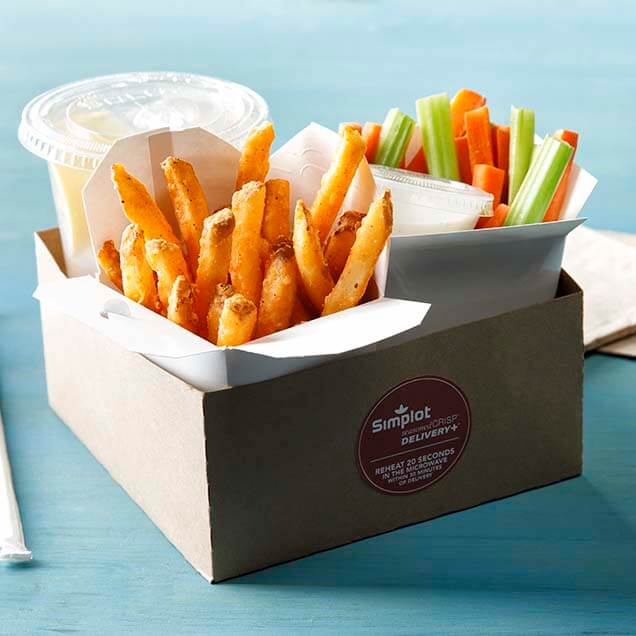 Yield:
20 Servings (10 oz.)
Yield: 20 Servings (10 oz.)
Simplot SeasonedCrisp® Savory Fries alongside carrots and celery, and let's not forget the ranch dressing! The perfect snack.
Preparation Instructions:
Prepare 4 oz. fries according to package instructions. Transfer to a paper sleeve in a serving container with 2 oz. carrot sticks and 2 oz. celery sticks. Serve with a 2 fl. oz. portion cup of ranch dressing.
Products used in this recipe