Smashed Avocado Toast with Poached Egg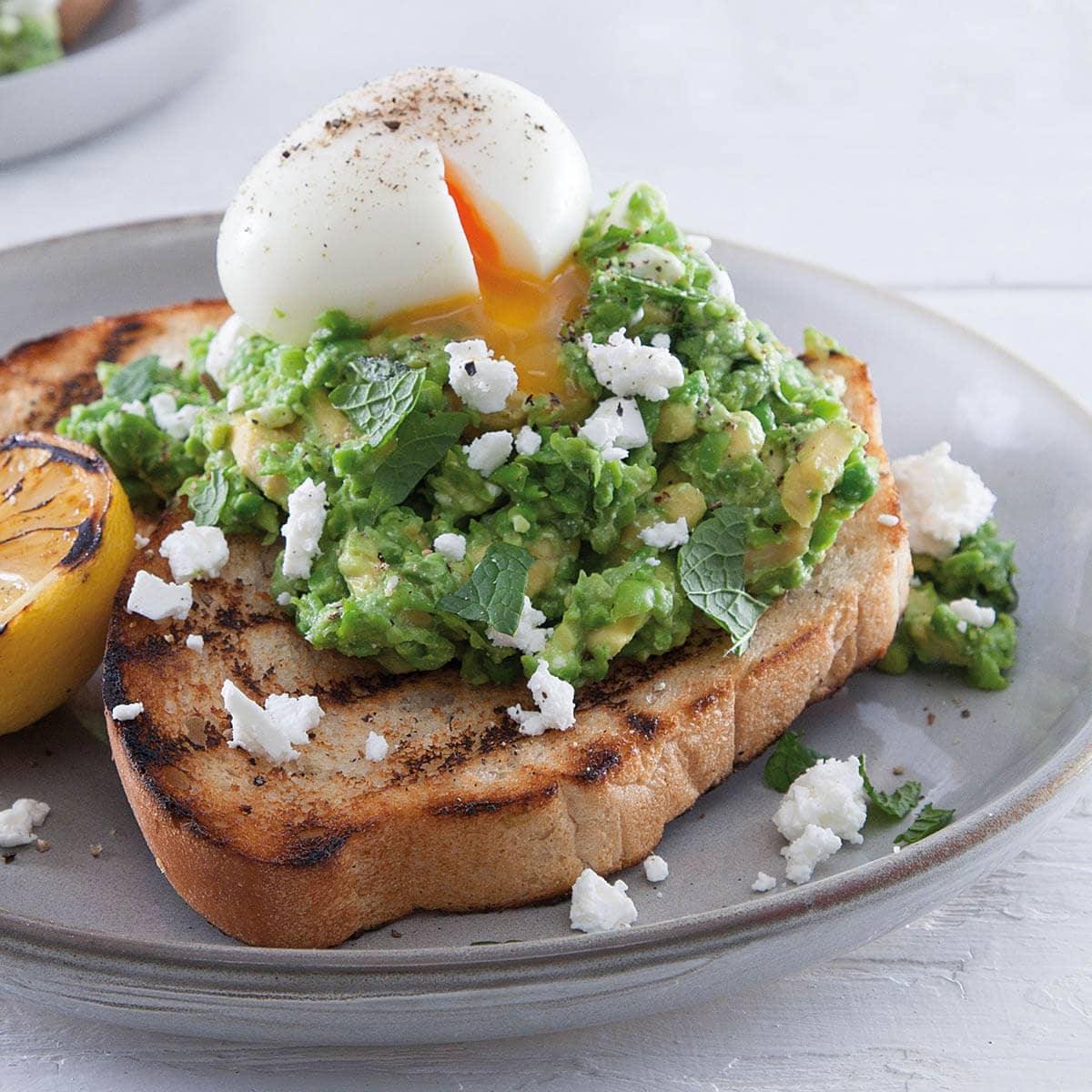 Yield:
10 Servings
Yield: 10 Servings
Avocado toast with an English spin—mashed peas, mint, lemon and feta. Top it with a perfectly poached egg and you've got a tasty breakfast that will satisfy you well into your busy day.
Preparation Instructions:
Step 1

Thaw avocado pulp and peas according to package instructions. Hold refrigerated.

Step 2

Prepare poached eggs. Hold warm.

Step 3

In a large bowl, mash peas. Add avocado pulp, mint, lemon juice, lemon zest, and honey. Fold together to combine. Season to taste.

Step 4

For each serving; spread pea mixture over 2 slices of grilled bread and top with an egg. Sprinkle with feta, black pepper and torn mint leaves.
Products used in this recipe