SIDEWINDERS™ Fries Breakfast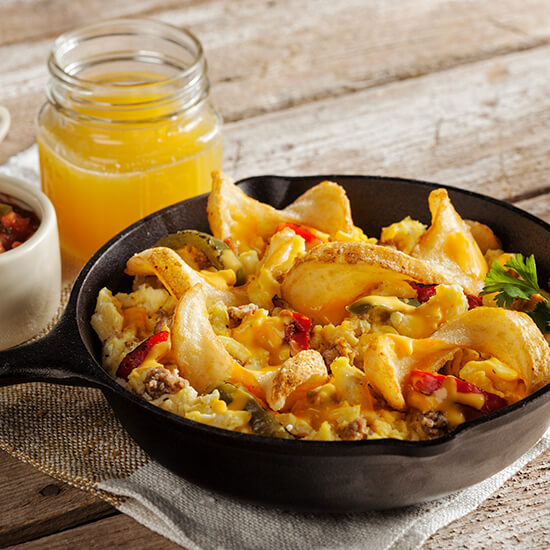 Yield:
16 Servings (13 oz.)
Yield: 16 Servings (13 oz.)
Throw a little "twist" in your traditional breakfast skillet with SIDEWINDERS™ Fries. It's a fun—and tasty—way to begin the day.
Preparation Instructions:
Step 1

Bake SIDEWINDERS™ Fries and pepper and onion blend according to directions. Keep warm.

Step 2

In a single service bowl build by placing 4 oz. SIDEWINDERS™ Fries into the bowl, top with 2-1/2 oz. peppers and onions, 3 oz. scrambled eggs and 3 oz. turkey sausage. Finish with 1/2 oz. cheese. Melt in oven if needed.
Products used in this recipe