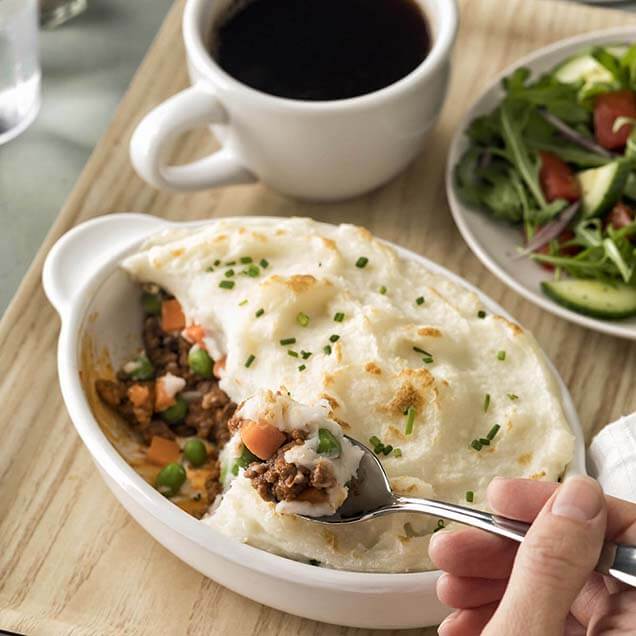 Yield:
23 Servings (12 oz.)
Yield: 23 Servings (12 oz.)
An all-time favorite of fresh ground beef sautéed with carrots, onions, tomatoes, herbs, and garlic topped with a flavorful mashed potato crust. This meal is as easy as pie!
Preparation Instructions:
Step 1

Preheat convection oven to 350˚F.

Step 2

In a very large stock pot, brown ground beef over medium-high heat. Add peas and diced carrots, and garlic. Stir in tomato purée, beef base, fine herbs, salt, pepper and flour. Reduce heat to medium-low and cook until mixture has thickened.

Step 3

Pour meat mixture into the bottom of a 2-inch full-sized hotel pan.

Step 4

Prepare mashed potatoes according to package directions. Spread potatoes evenly over top of meat mixture.

Step 5

Place in a 350˚F convection oven for 30-40 minutes, until potatoes are lightly browned. Garnish pan with chopped chives.
Products used in this recipe