Roasted Vegetables, Pasta and Crawfish Salad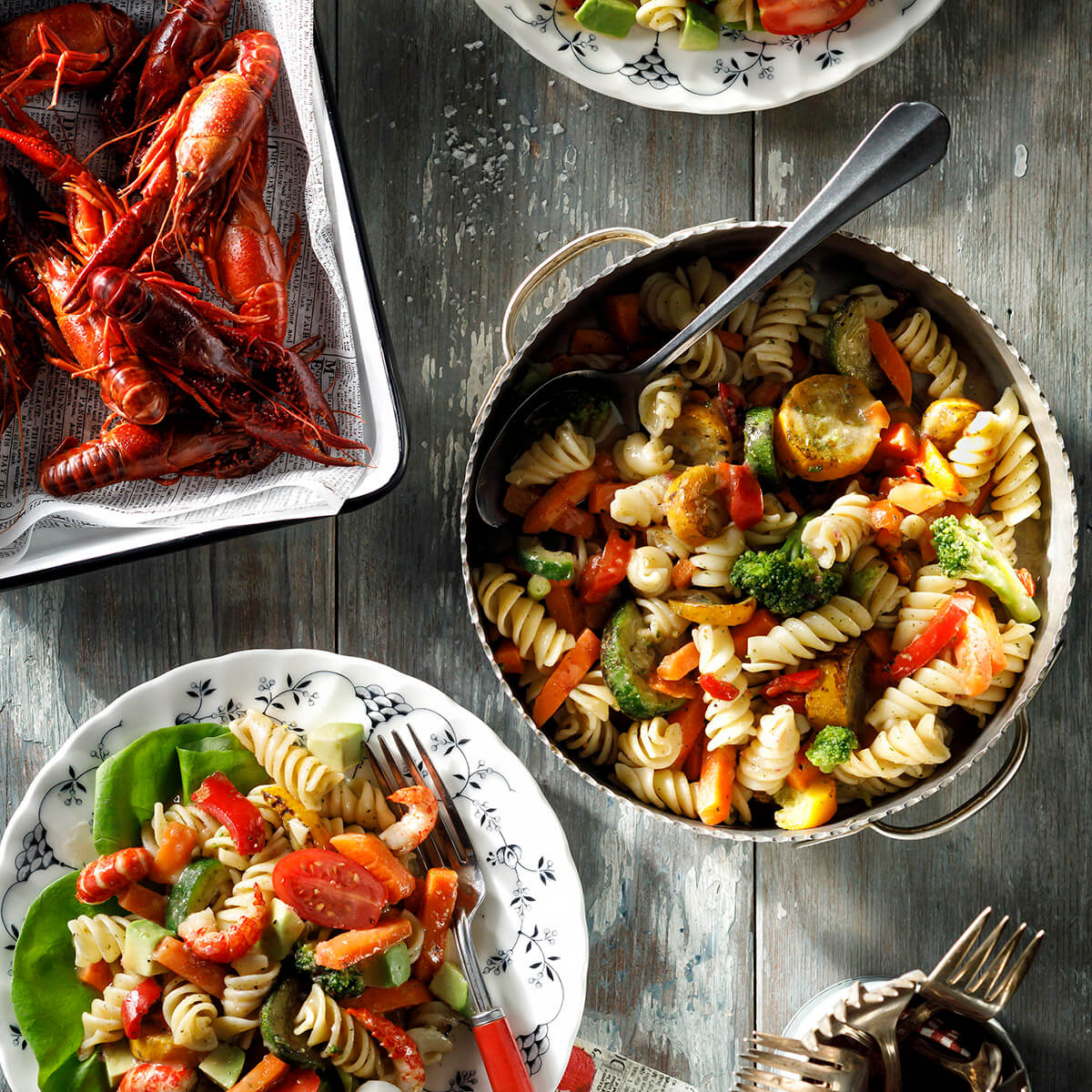 Yield:
10 Servings
Yield: 10 Servings
The flavors of a Cajun crawfish boil come together in this refreshing salad featuring roasted vegetables and pasta tossed in French vinaigrette, with Cajun crawfish tails, hardboiled eggs, diced avocados, cherry tomatoes and romaine lettuce.
Preparation Instructions:
Step 1

Thaw avocado according to package instructions.

Step 2

To prepare the French vinaigrette; In a small bowl whisk together sherry vinegar, shallots, and mustard. Slowly stream in olive oil until blended. Season with salt and pepper. Hold chilled for service

Step 3

Prepare vegetables and pasta blend according to package instructions. Add the prepared French vinaigrette while pasta is warm to let flavors soak in as it cools. Stir to coat. Hold chilled.

Step 4

To serve; on a chilled bowl or plate, place 2 romaine lettuce leaves in center extending on both ends. Add 4 oz. of chilled vegetables and pasta blend on top of lettuce but do not cover it. Arrange about 2 oz. crawfish and add egg slices, cherry tomatoes and avocado.
Products used in this recipe