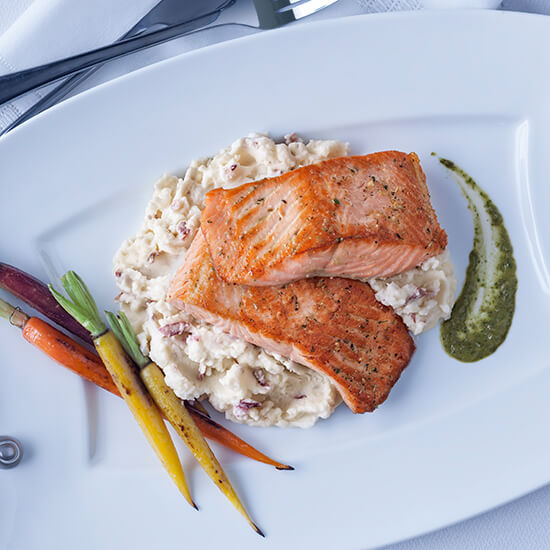 Products used in this recipe
Roasted Salmon with Redskin Mashed Tri Colored Carrots Pesto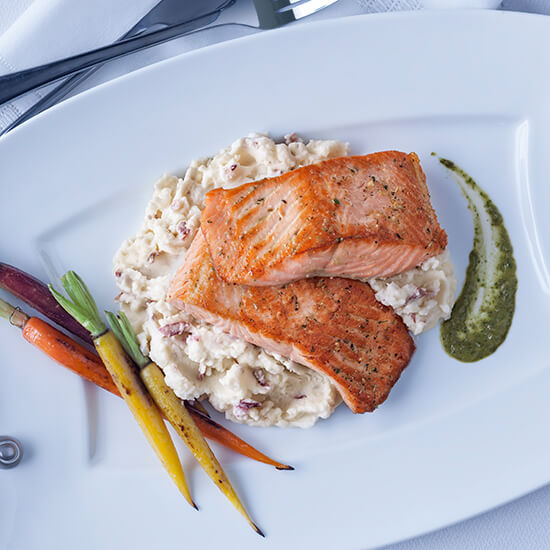 Yield:
8.0 Servings (19.0 oz.)
Yield: 8.0 Servings (19.0 oz.)
Scratch-like redskin mashed potatoes serve as the base for this colorful salmon entre.
Preparation Instructions:
• Heat Redskin Mashed Potatoes according to directions.
• Top 8 oz mashed potatoes with two portions of cooked salmon.
• Place 4 oz carrots on the left side of the salmon.
• Garnish plate with 1 oz prepared pesto sauce.
Products used in this recipe