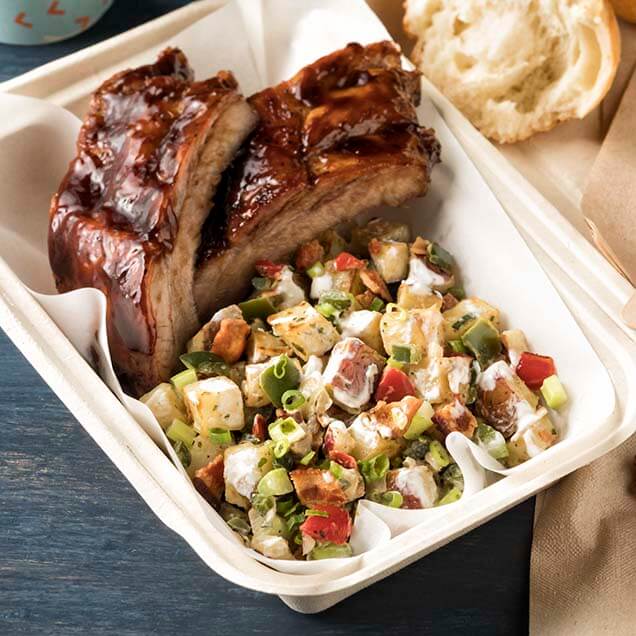 Products used in this recipe
Roasted Potato and Jalapeño Salad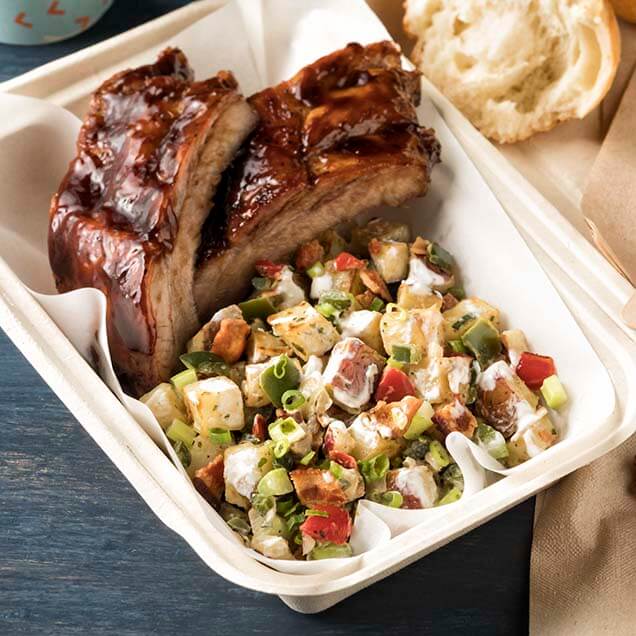 Yield:
10 Servings (4 oz each)
Yield: 10 Servings (4 oz each)
Creamy and tangy jalapeño tater salad with crunchy vegetables a hint of smoky bacon.
Preparation Instructions:
Step 1

Prepare redskin and jalapeño blend according to package directions. Chill.

Step 2

In a large mixing bowl combine redskin and jalapeno blend, bacon, greek yogurt, mayonnaise, celery, and scallions. Fold together until well combined. Season to taste with salt and pepper.
Products used in this recipe