Roasted Mediterranean Salad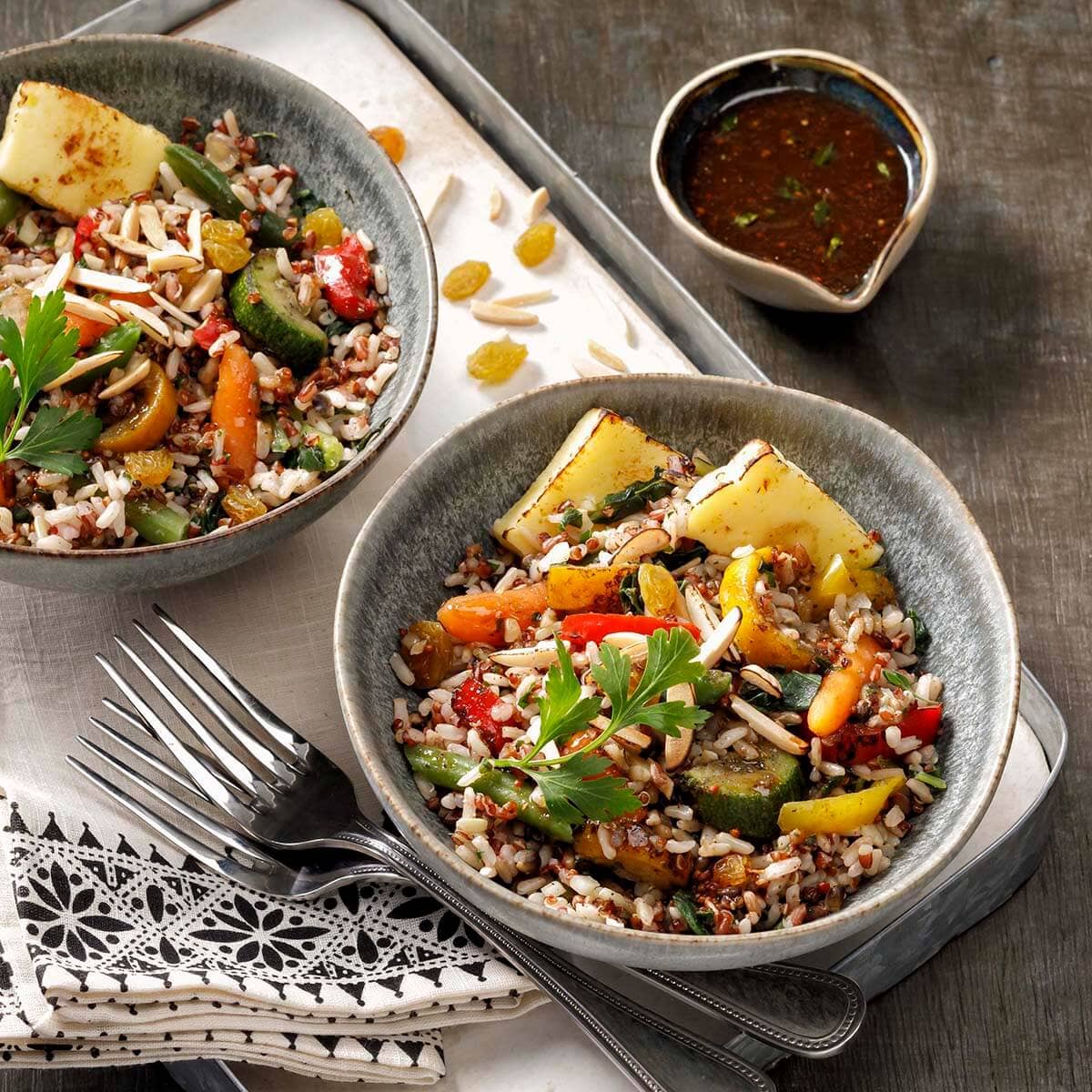 Yield:
15 Servings (6 oz.)
Yield: 15 Servings (6 oz.)
A satisfying salad packed with grains, roasted vegetables, halloumi cheese, and a little natural sweetness from golden raisins. Top it with house-made balsamic vinaigrette and you've got a perfect vegetarian entrée.
Preparation Instructions:
Step 1

Prepare the grain blend and vegetables according to package instructions. Hold ambient or chill.

Step 2

Whisk together olive oil, vinegar, mustard, oregano, kosher salt, and black pepper in a small bowl until emulsified. Reserve dressing.

Step 3

Grill halloumi cheese in a skillet over medium-high heat until golden brown on both large flat sides. Cut into 1-1/2-inch squares. Toss the grains, vegetables, and dressing together in a large bowl to coat. Transfer to a serving dish and add cheese. Sprinkle with almonds and raisins.
Products used in this recipe