Roasted Corn Mac 'n Cheese Cone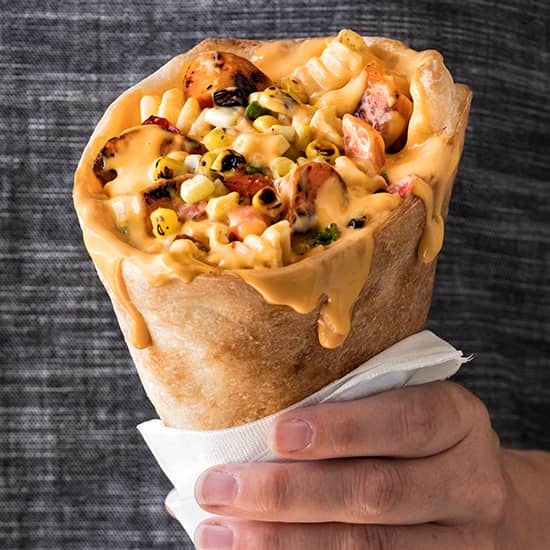 Yield:
10 Servings
Yield: 10 Servings
That's right. Mac 'n Cheese and flavorful roasted vegetables in a pizza dough cone—comfort food at its cheesy and portable finest.
Preparation Instructions:
Step 1

Cook RoastWorks® Roasted Vegetable & Pasta Blend in a large non-stick skillet over medium-high heat until warmed through.

Step 2

Add Roasted Corn & Jalapeno Blend and Sweet Potatoes. Cook until hot.

Step 3

Stir in cheese sauce. Reduce heat to medium-low. Blend well to coat all ingredients, and cook until temperature reaches 165°F.

Step 4

Spoon 10 oz. finished product into each pizza dough cone. Serve.
Products used in this recipe