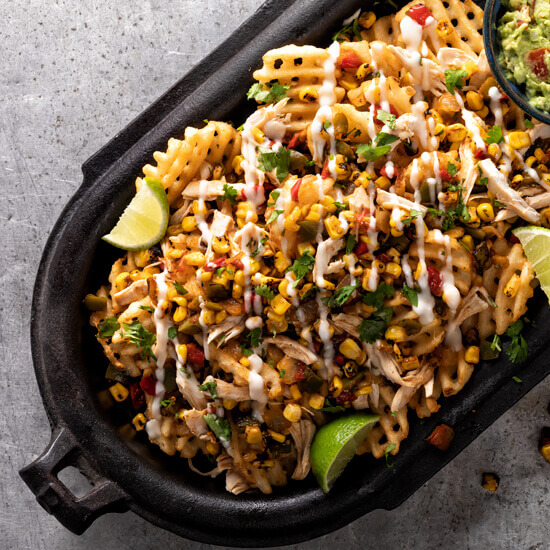 Products used in this recipe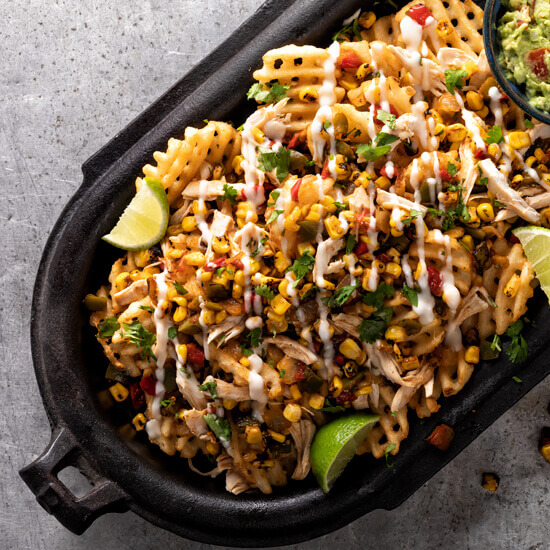 Yield:
22 Servings (2 oz.)
Yield: 22 Servings (2 oz.)
Great as a side dish to grilled meats and fajitas. RoastWorks® Flame-Roasted Sweet Corn and Peppers with chipotle chili and cilantro.
Preparation Instructions:
Step 1

Place olive oil into a heavy, very hot cast-iron skillet.

Step 2

Add garlic and corn and pepper blend. Add BBQ sauce, chipotle purée, and salt and sauté until hot. Add cilantro. Reserve for service.
Products used in this recipe