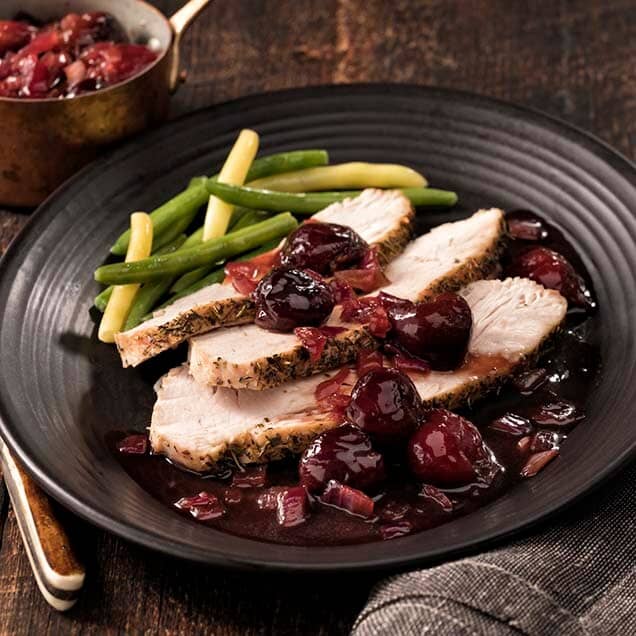 Products used in this recipe
Roast Turkey with Cherries and Balsamic Chutney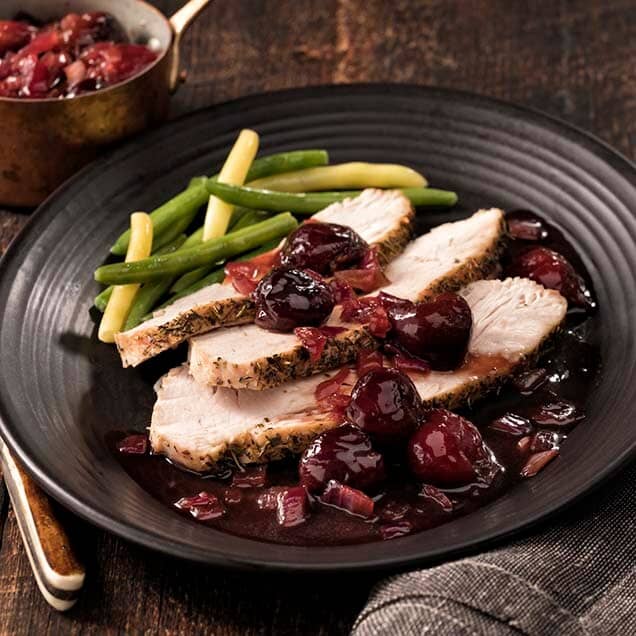 Yield:
8 Servings (6 oz.)
Yield: 8 Servings (6 oz.)
Add a welcome sweetness to traditional roast turkey with a balsamic vinegar, cherry, and honey sauce spiked with red onions. Simplot Simple Goodness™ Dark Sweet Cherries deliver perfectly ripe, harvest-fresh flavor all year long.
Preparation Instructions:
Step 1

Cook turkey according to package instructions. Keep hot.

Step 2

Preheat olive oil in a pan, add red onions and cook until onions are translucent about 3 minutes. Add frozen cherries, balsamic vinegar and honey, bring to a boil. Turn down heat and simmer until cherries have broken down and most of moisture is absorbed, about 10-15 minutes. Serve alongside sliced turkey.
Products used in this recipe