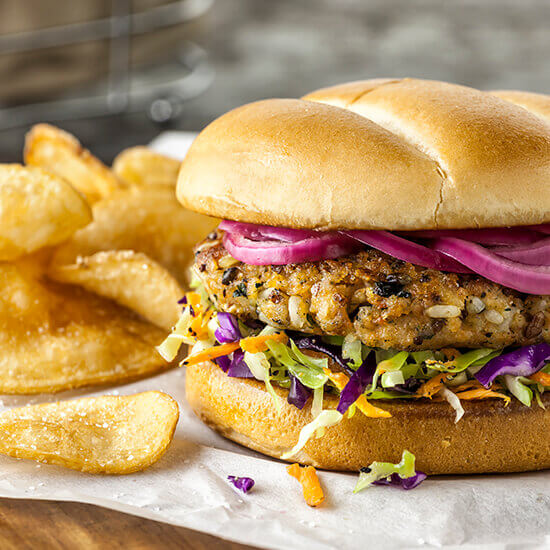 Products used in this recipe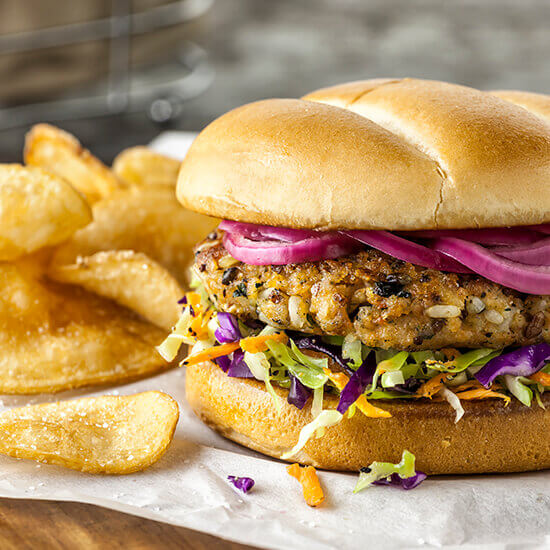 Yield:
25 Servings (4 oz.)
Yield: 25 Servings (4 oz.)
Made with flaked salmon and Simplot Good Grains™ Ancient Grains and Kale Blend, this burger is moist, tender and a little lighter than other burger offerings; a great addition to your updated spring and summer menus.
Preparation Instructions:
Step 1

Combine salmon, grain blend, green onions, eggs, mayonnaise and 2 oz. of panko in a medium-sized bowl. Portion the blend into 25 patties (4 oz. each) and coat with the remaining panko.

Step 2

For each serving, pan fry a patty with 2 Tbsp. of oil in a medium skillet over medium heat for 4 minutes on each side or until golden brown.
Products used in this recipe