Pork and Smokey BBQ SIDEWINDERS™ Fries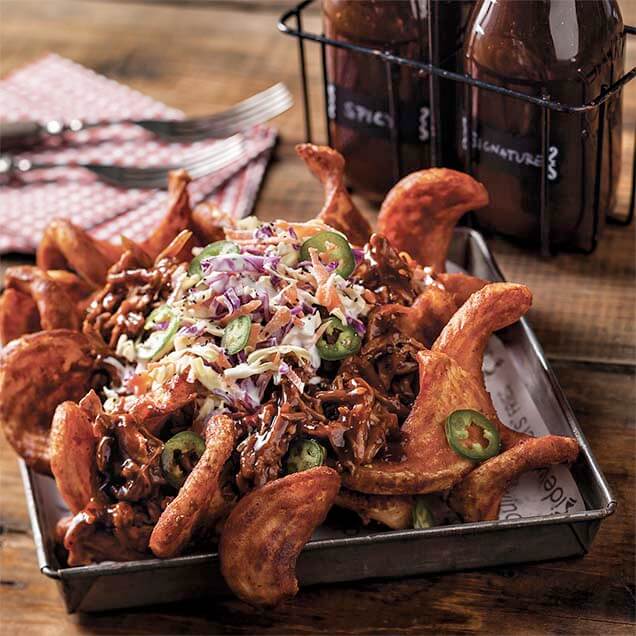 Yield:
8 Servings (16 oz.)
Yield: 8 Servings (16 oz.)
Loaded with BBQ flavor, this recipe works well as an entrée, a shareable appetizer, or package the ingredients separately for a perfect delivery kit option.
Preparation Instructions:
For each serving; prepare 8 oz. of SIDEWINDERS™ according to package directions. Transfer to a warm plate and top with 4 oz. of BBQ pork, 2 oz. coleslaw, and 1 oz. jalapeños.
Products used in this recipe