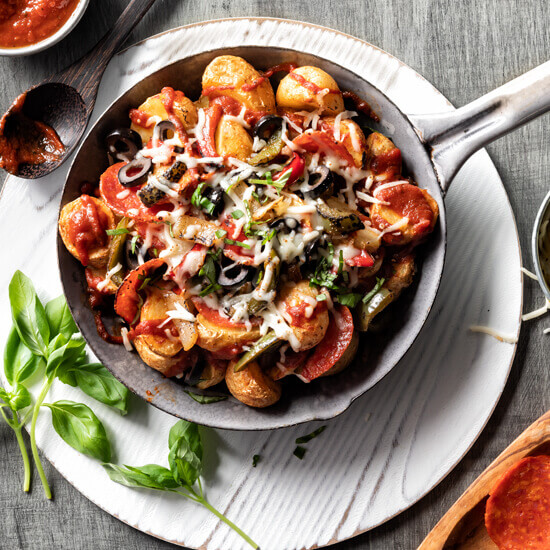 Yield:
5 Servings (17 oz.)
Yield: 5 Servings (17 oz.)
Preparation Instructions:
Step 1

Prepare Baby Bakers™ Halves according to package directions. Keep warm.

Step 2

Place 8 oz. of warm Baby Bakers™ Halves onto an oven-safe serving dish. Top with 2 fl. oz. sauce, 2 oz. peppers and onions, 1 oz. black olives, 6 slices of pepperoni and 1 oz. of shredded cheese. Place in hot oven or under broiler and heat until cheese is melted and pepperoni is becoming crisp, about 3 minutes. Remove from heat and top with fresh basil.
Products used in this recipe