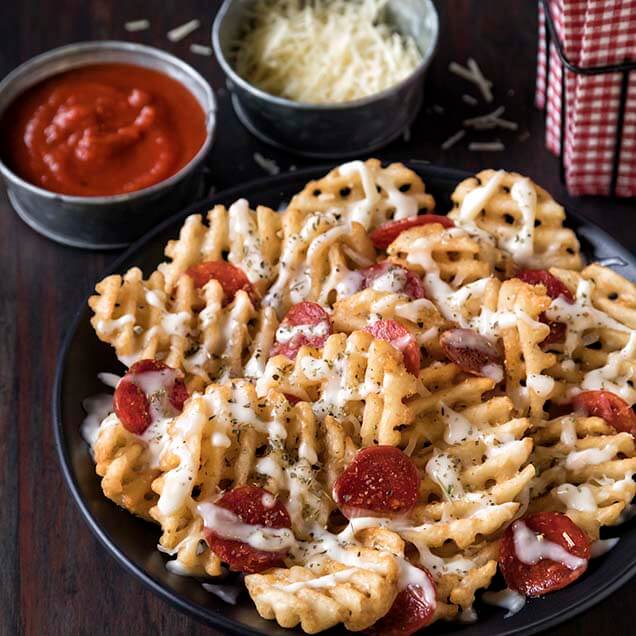 Products used in this recipe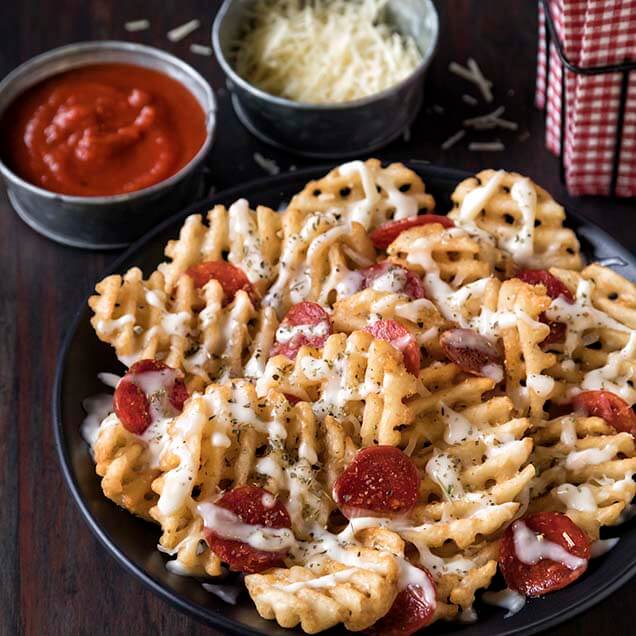 Yield:
1 Servings (15 oz.)
Yield: 1 Servings (15 oz.)
Preparation Instructions:
For each serving; prepare fries according to package directions. Transfer to an oven-proof plate and top with pepperoni, mozzarella, seasoning and parmesan. Bake the fries in a 425˚F convection oven for 2-3 minutes or until the cheese is melted and bubbly. Serve with a 4 oz. cup of warm pizza sauce on the side.
Products used in this recipe