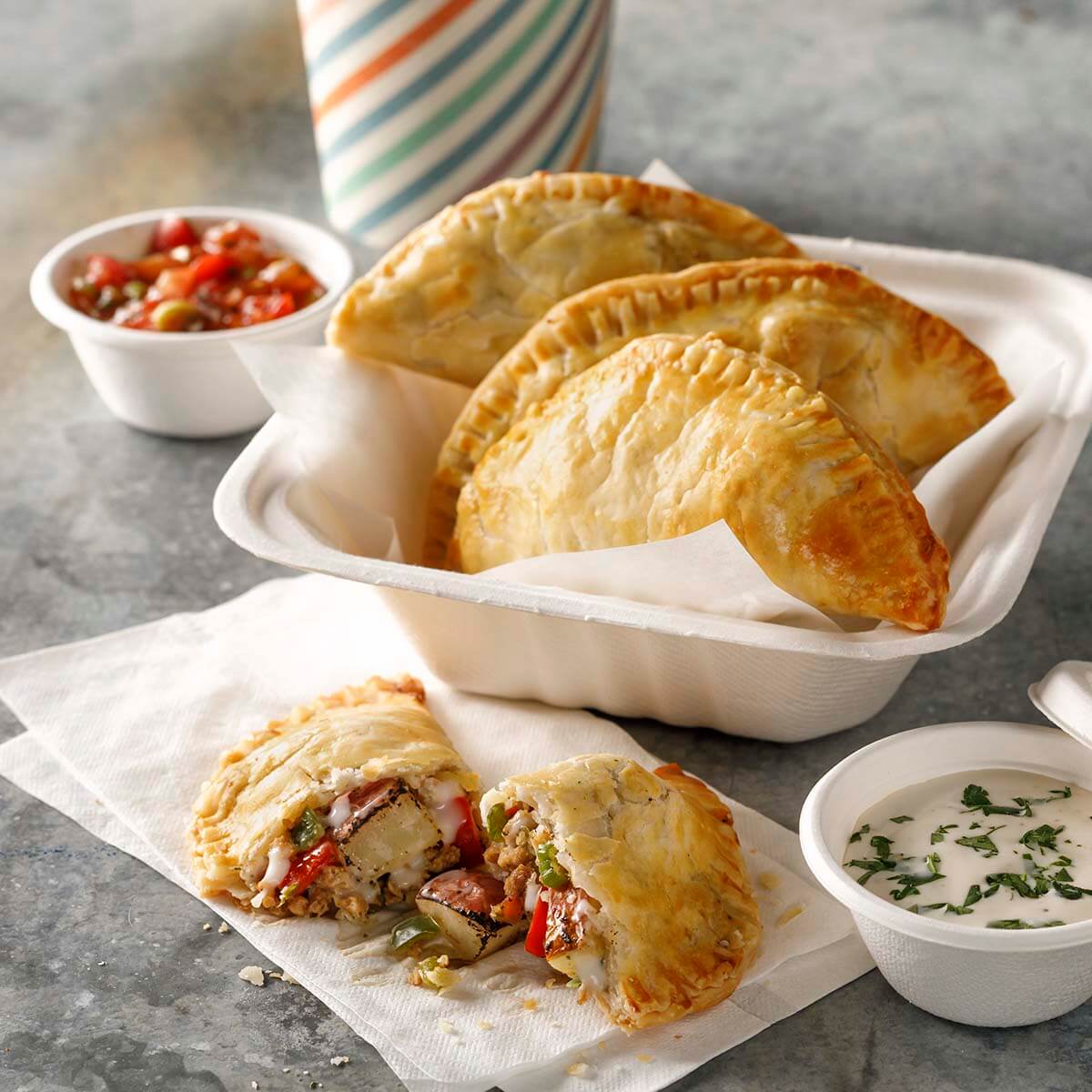 Products used in this recipe
Picadillo Potato Empanadas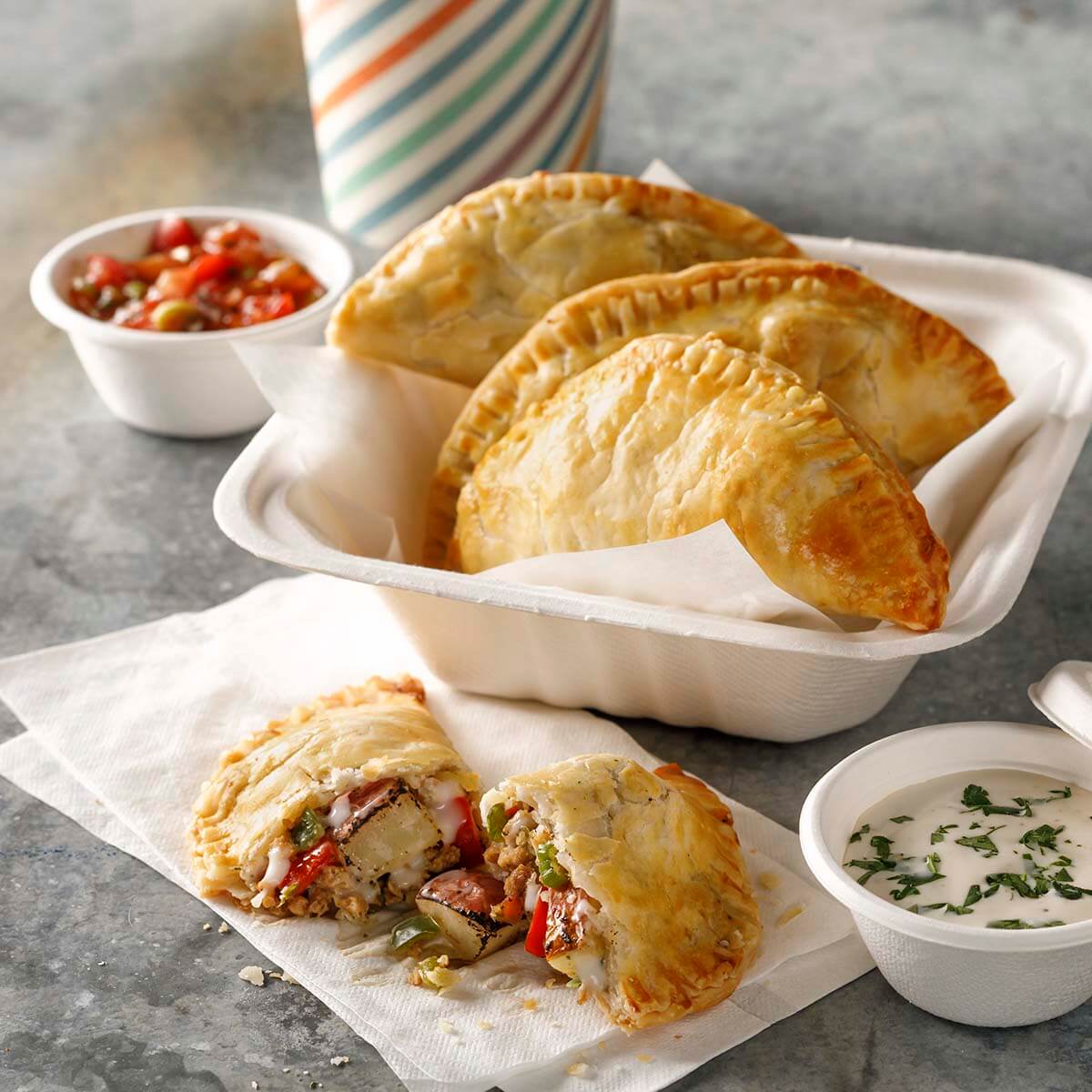 Yield:
48 Servings (5 oz.)
Yield: 48 Servings (5 oz.)
These savory pastries make a tasty grab-and-go breakfast on their own. Or plate them up as an entrée paired with eggs and fresh fruit for a satisfying vegetarian menu option.
Preparation Instructions:
Step 1

Preheat oven to 400°F.

Step 2

In a large bowl, combine plant-based ground meat, redskin and jalapeno blend, and cheese. Fill an empanada disk with 1/4 cup of meat and potato mixture. Lay flat on countertop and fold in half, pressing and sealing edges with a fork or tips of fingers. Transfer to a parchment-lined sheet pan and continue filling the remaining empanadas. Brush with egg wash and bake for 10-15 minutes or until golden brown. Allow to cool before transferring to a cooling rack.
Products used in this recipe