Pescao en Escabeche Salad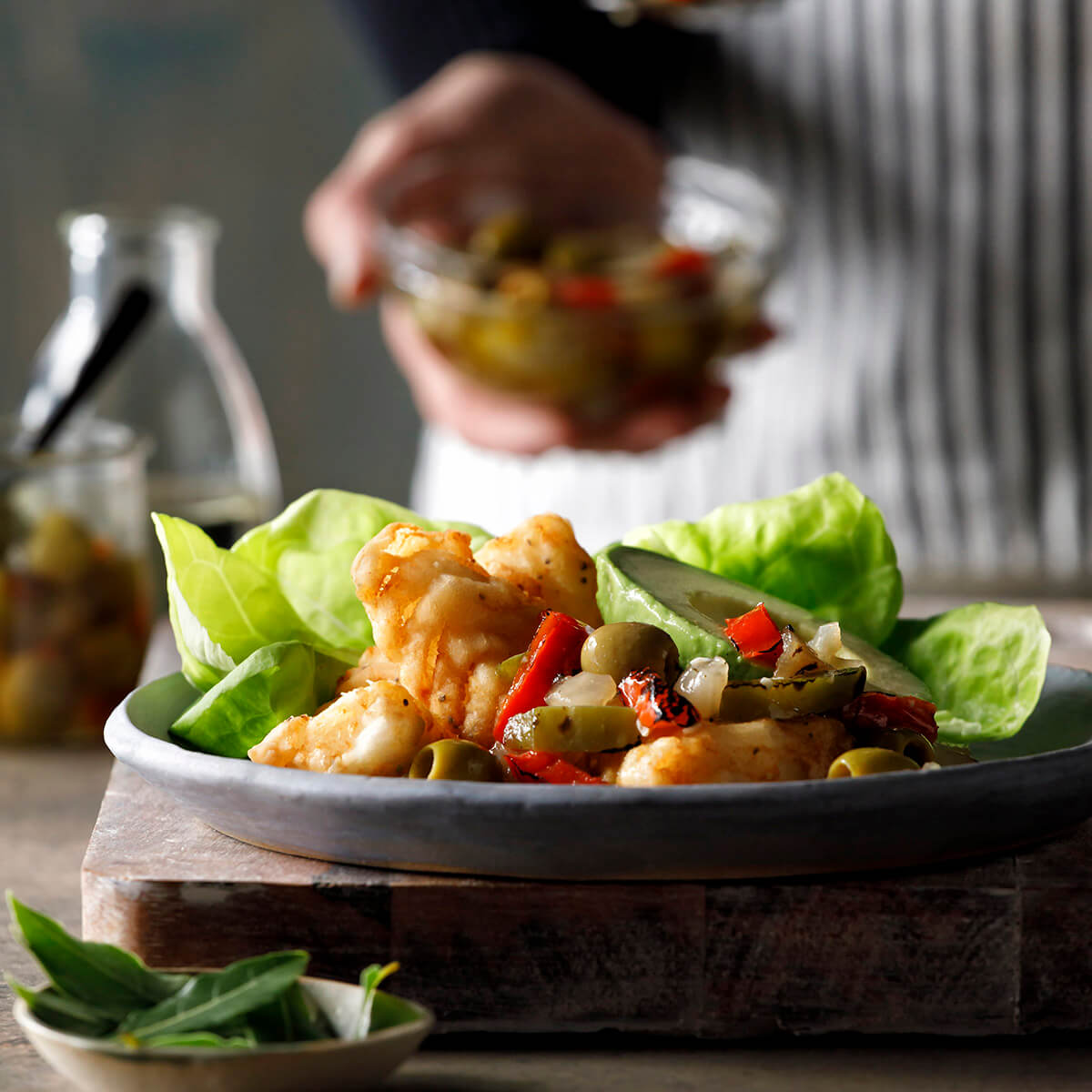 Yield:
6 Servings (6 Entrée Salads)
Yield: 6 Servings (6 Entrée Salads)
A light and refreshing entrée salad featuring white fish escabeche served atop tender lettuce with avocado halves, roasted peppers and onions, and green olives. Serve with a tangy house-made Mojo vinaigrette.
Preparation Instructions:
Step 1

To prepare Mojo vinaigrette; In a medium saucepan combine olive oil, vinegar, peppercorns, green olives, garlic and bay leaf. Bring to a boil. Turn off heat. Stir in pepper and onion blend. Add salt to taste. Cool.

Step 2

Season white fish filets with lemon juice, salt and pepper, then coat with flour on both sides. Heat vegetable or grapeseed oil in sauté pan over medium-high heat. When oil is hot, fry fish until golden, about 3 minutes per side. Transfer to shallow pan and cover with cooled Mojo vinaigrette. Refrigerate for 24 hours.

Step 3

To serve; Place 2 lettuce leaves on serving dish. Place 1 avocado half, 4 oz. fish filets and top with Mojo vinaigrette.
Products used in this recipe