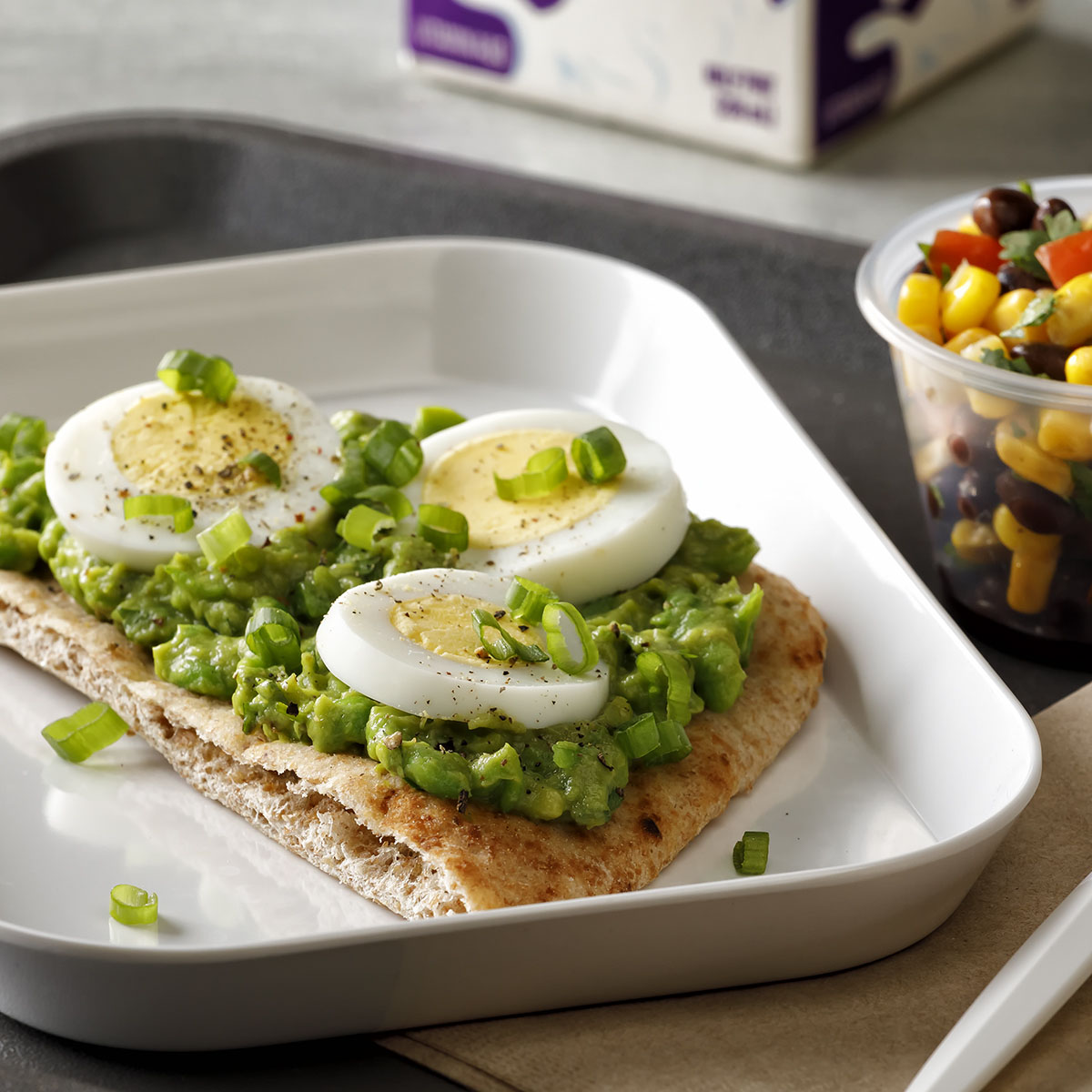 Yield:
90 Servings (9.5 oz each)
Yield: 90 Servings (9.5 oz each)
Meal Components: 2 oz. eq. meat/meat alternative, 2 oz. eq. wgr, 1/4 cup other vegetables, 1/4 starchy vegetable
Preparation Instructions:
Step 1

Pull avocado pulp and peas from freezer. Leave avocado and peas in original bags. Place bags in a single layer on sheet pan. Thaw under refrigeration for 15-24 hours. Pull 90 pieces of flatbread and thaw at room temperature.

Step 2

For service; set up assembly line. Pull hardboiled eggs, peas and avocado from cooler. In a mixing bowl, combine the peas and avocado. Using a #16 disher, drop 1/4 cup of avocado blend on each flatbread in the middle. Spread out the avocado blend on each flatbread. Slice 1 1/2 eggs and lay on each flatbread, single layer. Note: this can be done and eggs placed on a parchment paper sheet pan or it can be done with the egg slicer for each flatbread. Sprinkle with black pepper. Sprinkle scallions over toast.

Step 3

Hold for service below 41°F.
Products used in this recipe