Pasta with Avocado and Roasted Chickpea Pesto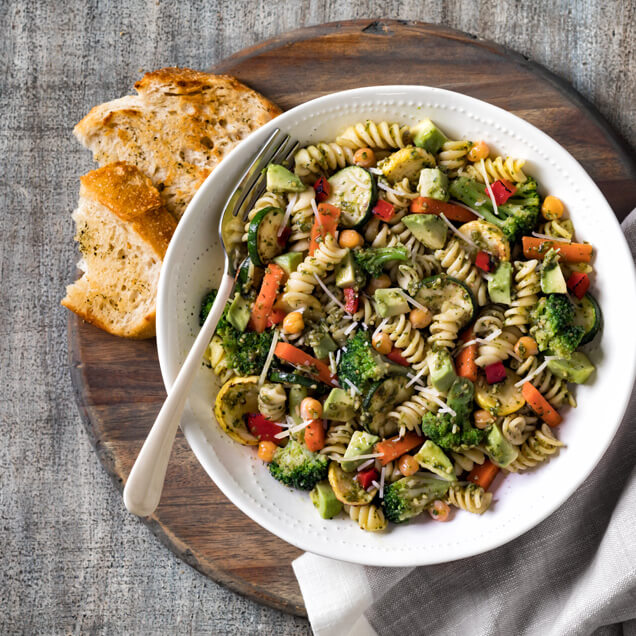 Yield:
20 Servings (4 oz.)
Yield: 20 Servings (4 oz.)
Preparation Instructions:
Step 1

Toss drained chickpeas with 1 fl.oz. of olive oil in a bowl. Transfer to a sheet pan and roast in preheated 350°F oven until crispy, about 10- 15 minutes. Allow to cool.

Step 2

Combine basil, remaining olive oil, garlic, and one-third of the roasted chickpeas in blender or food processor. Pulse until paste forms. If mixture is too thick add reserved chickpea liquid in small amounts. Add parmesan cheese, add salt and pepper to taste. Reserve.

Step 3

Prepare Roasted Vegetables and Pasta blend according to package instructions. Add the avocado dices, remaining chickpeas, and pesto. Stir to coat.
Products used in this recipe