Oktoberfest Loaded Potato Strips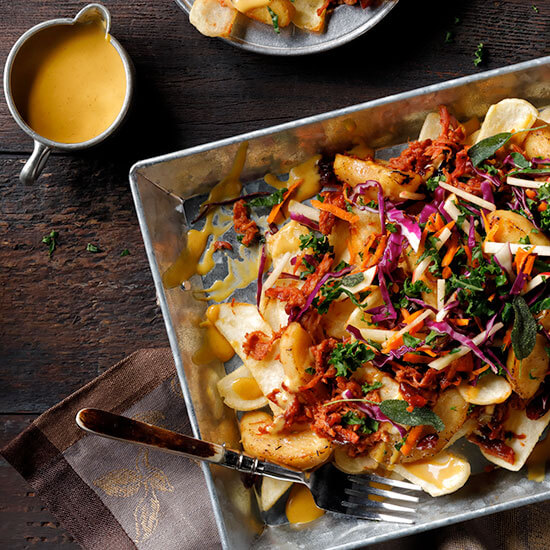 Yield:
10 Servings (24 oz. each)
Yield: 10 Servings (24 oz. each)
A shareable favorite any time of year—featuring Simplot Conquest® Crispy Potato Strips, Simplot RoastWorks® Roasted Fuji Apples, tender pulled pork, crunchy slaw and honey mustard dressing.
Preparation Instructions:
Step 1

Prepare Fuji apples and potato strips according to package instructions.

Step 2

To serve; place potato strips on a large platter. Spread pulled pork and apples over potato strips. Sprinkle with dried cranberries. Mound fresh apple kale slaw in middle and rizzle honey mustard dressing over platter. Garnish with sage.
Products used in this recipe